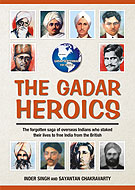 Publisher: India Empire Publications
Author: Inder Singh and Sayantan Chakravarty
Total Pages: 178
Price Rs: 850/-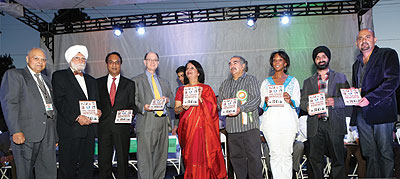 The Gadar Heroics jointly written by Inder Singh and Sayantan Chakravarty being released in Los Angeles at a function held by the India Association in August. Seen in the picture are Mr Inder Singh, GOPIO Chairman, Mr N Parthasarathi, Consul General of India at San Francisco,Congressman Brad Sherman, India's Ambassador to the USA, H.E. Nirupama Rao, IALA president Mr Kumar Jawa, District Attorney Jackie Lacey, IALA chairman Mr Raman Chadha and IALA vice president Mr Vineet Puri.