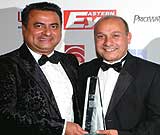 "Surinder Arora is what you call a self-made man. The hotel and property entrepreneur has come a long way since he arrived in London aged 13, unable to speak any English and to start a new life with the aunt and uncle that he later discovered were his parents. The 49-year-old is now one of Britain's richest Asians and a well-respected figure in the business world and hospitality. Most of his contemporaries describe Arora as quiet, unassuming and charming—suggesting he is almost too gentle to be a successful businessman. This year he was ranked at 319 in The Sunday Times Rich List, due to the estimated fortune of £225m that he has amassed from his hotel and property empire. He was named KPMG's Entrepreneur of the Year at the Eastern Eye Business Awards. He was also rated the 18th richest Asian in the UK by Success magazine.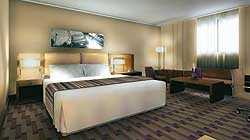 Arora owns the biggest family-run independent hotel chain in Britain but the Punjab-born businessman worked hard to get where he is now. There is little doubt that Arora's unconventional start to life had a huge impact on the man he is today. His parents had given up their younger son to his mother's childless sister and husband but sent for him when they had set up a new life in London. Struggling to adapt to a new country, language and family, Arora was determined to achieve at school and developed an ambitious streak that he attributes to his hard-working mother, who worked three jobs to support the family.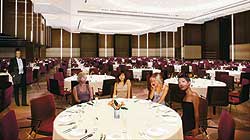 After leaving school in Hounslow, he took a role with British Airways and then the financial institution Abbey Life, where he worked shifts as a waiter by night at one of the hotels that, in a poetic twist, he now owns. He first went it alone in 1993 when he invested his family's money in a row of houses opposite Heathrow to run as a bed and breakfast. He had little success with the venture until he persuaded BA to award him the contract to run a hotel for their air cabin crew. He demolished the houses to build what became his first hotel. He now has two at Gatwick, two at Heathrow and one in Manchester (a boutique hotel that is a joint venture with Cliff Richard and his first non-airport hotel). In 2006, under the Arora Family Trust, he bought nine more hotels from the Airport Hotels Unit Trust in a £300m deal. He is also part owner of the exclusive Wentworth Golf Course in Surrey, a project particularly close to the heart of the avid golfer.
---

Surinder Arora makes a point of knowing all of the staff by name, from his executive team right down to the room attendants in his hotels, which is just one small part of the workplace culture
---
Aside from sheer determination, Arora's success could be because he has kept his values at the heart of the business. Family, for example, is very important to the shrewd businessman, who has been married to wife Sunita for 25 years and has three children. His brother and brother-in-law are directors of the business where he has created a culture of extended family throughout his hotel empire. He makes a point of knowing all of the staff by name, from his executive team right down to the room attendants in his hotels, which is just one small part of the workplace culture that has seen Arora International accredited as an Investor in People.
His passions extend into his business too, such as aviation. When he worked as a customer services operator for British Airways he undertook his pilot's licence. Today he has a penthouse office on Heathrow's Bath Road with incredible views of the airport's north runway and is working on his biggest and most exciting project so far, Sofitel London Heathrow. Arora International Hotels successfully won the contract for the 600-bedroom hotel at Heathrow's new Terminal 5 from BAA, after Arora tied up a long-term franchise agreement with Accor to operate the hotel under the Sofitel brand. Arora was shrewd enough to realise he needed a global and high-end hotel brand to win the contract from BAA.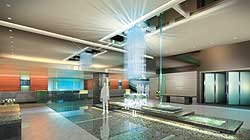 The £180m hotel will open next summer, before the 2012 London Olympic Games, and will be the only hotel in Heathrow's new terminal. Arora and his team are creating what will be one of the largest luxury airport hotels in Europe. Built by Laing O'Rourke with design by KCA International Designers, it will be visually impressive too with five towering steel and glass atria, one of which will connect the hotel directly to the airport via a link bridge. Inside, the hotel will be modern and contemporary in design, making use of vast open spaces and the natural light created by the glass frame. International business travel will be a huge market for the hotel, which will have the largest meetings and conventions venue at Heathrow and one of the largest in Europe. Its 41 meeting rooms will range in size from a full-scale conference suite, accommodating up to 1700 delegates, to a presidential boardroom with adjoining private dining salon. Surinder Arora has gathered together a top management team to run the hotel: John Donaldson as executive director, Vincent Madden as hotel manager and Raj Shah as director of sales and marketing.
Characteristically Arora already has another huge project in the offing. Under Arora International Hotels, he is planning to open a four-star hotel at The Brit Oval in 2009, home of the Surrey County Cricket Club, in time for the 2009 Ashes series against Australia. The hotel will be part of the huge renovation of the stadium complex, including a new integrated stand, as The Brit Oval aims to create world-class cricket viewing and spectator facilities. Arora is backing the hotel as an important part of the regeneration of this area in London.
As well as being a cricket fan, Arora is a keen supporter of football team Leeds United. If there is a pattern to his business decisions, then it won't be long before Arora sets about opening a successful football stadium hotel! .