Cover Story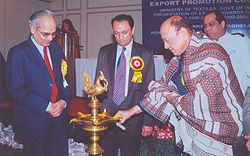 Dyed in the Wool
Shankersinh Vaghela has a new vision
for the wool sector, which he believes
is ready for a quantum leap forward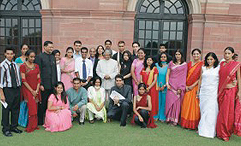 Youthful Reunion
The Ministry of Overseas Indian Affairs
contact programme which put diaspora
youth in direct touch with their homeland
was a runaway success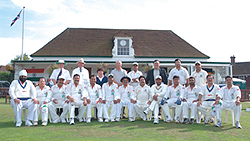 Politics in Cricket
The recent cricket faceoff between the
Parliamentarians of India and UK,
organised by the Jawaharlal Nehru
Sports Trust, was a major hit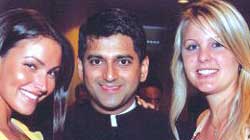 Style Statement
Indian design label Satya Paul and a bevy of Indian models were flitting gracefully across the Broadway Ballroom of New York's Marriott Marquis.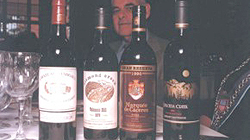 Toast to Life
Wine not only makes you feel younger, it actually can help prolong your life
EDITOR'S DESK

The early morning nip in the air reminds you that winter is round the corner in the northern parts of India.

Realty Check

COLUMN
The Government may be blowing hot and cold on retail trade, but old business houses in India smell a great oppurtunity.



Box Office

Bollywood Buzz

Click here to check out the latest happennings in bollywood.

Feng shui

Feng Shui your doors and windows. Doors and windows play the most crucial role.



Chow Time

Would you try a bowlful of mushroom soup or is wine sipping your forte? India Empire fills you up on what's up next in the food and beverage scene

Tours

Offers exciting dream vacation and holiday packages.