United States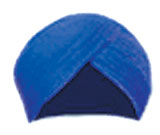 AMARDEEP SINGH was defending himself in a speeding case, when Judge Albert Cercone ordered him out of his Dallas, Texas courtroom and threatened to have him arrested if he did not remove his turban.
Singh protested that his faith requires wearing a turban but Cercone said he had to abide by the court's 'no hats' policy. The American Civil Liberties Union has filed a lawsuit on Singh's behalf.

Canada
SIKKA MEHTA has a dentistry degree from Vancouver. She decided to register with the Dental Council of India to practice in India, contending she would like to move back and practice in her country of birth and help people in India through the qualifications and experience she has acquired in Canada.
The Council turned down her request on the grounds that she has a foreign passport. She has approached the Delhi High Court. Sikka says the Ministry of Overseas Indian Affairs' PIO Card allows card holders parity with NRIs in employment and other spheres.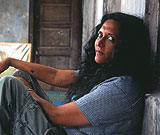 DEEPA MEHTA is to return to India to make her first Punjabi film 'Heaven on Earth' which chronicles the life of Aman Deep's harrowing story of domestic violence in Toronto.
Deep's bio was part of Mehta's earlier documentary that recounted her story that is sadly also the story of many immigrant wives who are victims of domestic indignity in an alien country and culture, devoid of family or friends to help them.
A large part of the Indian filmmaker's movie is expected to be shot in Ludhiana. She admits the Girish Karnard play Naag Mandala fascinated her and that she will incorporate elements from the play but will essentially tell Aman Deep's story. Shooting begins in October.

Slovakia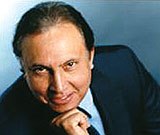 AN NRI from Punjab, Harjinder Singh Sidhu has bought Air Slovakia, a private European airline. Sidhu began his journey doing odd jobs before setting his eyes on a Russian petrol station in the UK. Within a few years, he owned 30 petrol stations in Britain. Harjinder got into the aviation sector by floating a chartered flight from London to Amritsar. Air Slovakia is the only airline that connects European cities to Amritsar. Flights from London, Athens, Barcelona, Amsterdam and Glasgow to Amritsar will start soon, he says.

Italy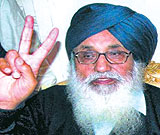 ITALY IS likely to open a visa office in Chandigarh to cater to the growing demand of Punjabi youths migrating to that country.
An indication to this effect was given by Italian ambassador Antonio Armellini at a recent meeting in Chandigarh with Punjab Chief Minister Parkash Singh Badal.
The ambassador told the chief minister that the visa office, with the status of an honorary consulate, could be opened as soon as India gave its clearance.
Most of the Indians in Italy are from Punjab.


United Kingdom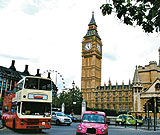 THE UK Trade & Investment recently held seminars in Chandigarh and Ludhiana to invite entrepreneurial Punjabis to make the UK their new business destination. "The entrepreneurial characteristic of Punjabis is well known. So it is natural for the UK to enhance its business relations with the next generation of entrepreneurs in Punjab," said Jane Owen, director, UK Trade & Investment, India.
AIRPORT HELPLINE
The NRI Sabha would soon open a counter at Raja Sansi Airport in Amritsar to deal with the grievances of Punjab NRIs.
At a recent meeting, Deputy Commissioner Amritsar KS Kang had taken up with the airport authorities the complaints forwarded by NRI Sabha Punjab and NRI legal cell Chandigarh. Airport Authority director V.S. Malekar, who was present at the meeting, offered the NRI Sabha to put up their counter at the airport for attending to complaints of NRIs and coordinate with airport authorities.

United Kingdom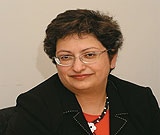 ZARIN PATEL, group finance director of the BBC, is among the top 100 people who wield most power in the British media industry.
49-year-old Zarin Patel is in charge of the £4 billion purse strings of the BBC. Following the corporation's below-inflation licence fee settlement, it is up to her and director general Mark Thompson to make the figures add up.
Patel was among the executives who waived their bonuses this year in light of the lower-than expected licence fee.

Europe
'BRIDELESS IN Wembley', journalist Sanjay Suri's book, has been revised and published by Summersdale, UK and been widely reviewed by media and academics in Britain.
The book recounts the author's experiences and encounters with a variety of Indian groups across Britain. The book is said to be funny and bitter sweet in an account of an Indian in London in search of a bride as he trawls connections and social gatherings through which Gujarati Hindus make their matrimonial choices, managed by older generations in various subtle ways.
Media publications have interviewed the author and bought exclusive rights.

Finland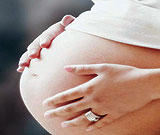 A GUJARATI doctor from Finland hired the services of a surrogate mother in Gujarat to bear her child. The woman, who underwent treatment at Dr Bavishi's Infertility Hospital, paid Rs 2 lakh to the surrogate mother who rented out her womb to raise money for her children's education.
Most NRIs suffering from infertility come to Gujarat looking for egg donors and surrogate mothers. The expats find it difficult to find ovum donors of Indian origin abroad and prefer not to go for foreign donors whose physical characteristics would be a dead give away. Also important is the cost factor. The NRIs pay anything between Rs 15,000-25,000 for one cycle of egg retrieval.
These eggs are then fertilised with the sperm and implanted in the wannabe mother's womb. Many NRIs come looking for surrogate mothers; by a conservative estimate, at least 30-50 wombs are hired by NRIs across the state during the NRI season.
Services of surrogate mothers abroad are exorbitantly priced and may range from $20,000-30,000. Many NRIs generally persuade their relatives in India to help them out.

United States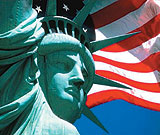 AMERICAN CORNER has been providing Gujarat a window to life and culture in the US. American Corner serves as the perfect place for accurate and up-to-date information about political, economic, cultural, educational and social trends of the country. The most frequent visitors are teenagers who wish to go to the US for higher education. Business people are also regular visitors. It also has an extensive collection of resources on American literature and language.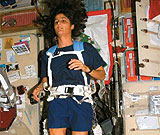 SUNITA WILLIAMS, Indian-origin American astronaut, visited her native village in Gujarat amidst much fanfare. People in Jhulasan, her ancestral village, welcomed her in true Gujarati style. Residents of this quaint village in Mehsana district, with a population of 5,000, were filled with pride at the visit of Williams who set a world record for the longest stay in space by a woman.
Williams' father Dipak Pandya was a practising doctor in Junagarh before migrating to the US.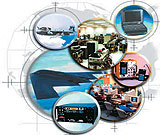 AN MIT publication, Technology Review, that has honoured technologists and scientists under 35 years of age since 1999, has included four Indians in
its class of outstanding innovators.
Among them is Shetal Shah of the State University of New York, Stony Brook.
Shah created a device to measure forces imparted on patients during transport or trauma, the result of many hours he spent in ambulances transporting ill premature babies to New York University Medical Center's specialised neonatal unit.
NRG Bhavan
NRI Division and Non-Resident Gujaratis' Foundation of the Government of Gujarat invites all Non-Resident Gujaratis to avail of the facilities at NRG Bhavan.
NRG Bhavan provides clean, safe, comfortable accommodation at reasonable tariffs. It has an Information Centre & Audio-visual Room. The Centre houses interesting and valuable information on all aspects of Gujarat's rich heritage of art, literature and culture; prevailing on industrial scene & future plans like Vision 2010; useful details about tourism, travel etc.
There is a small but rich library of books, CDs and videos.