United States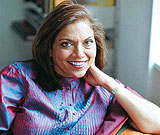 FILMMAKER MIRA Nair says it's sheer coincidence her films 'Vanity Fair', 'The Namesake' and the ready-to-shoot 'Shantaram' are based on bestsellers.
While 'The Namesake' is based on Jhumpa Lahiri's novel of the same name, 'Shantaram', for which Nair has signed Johnny Depp and Amitabh Bachchan, is a screen adaptation of Gregory David Roberts' book.
'I've equally enjoyed doing original screenplays like 'Salaam Bombay' and 'Monsoon Wedding'. So I'm not pursuing bestsellers.
A CALIFORNIAN doctor of Keralite origin has bagged this year's Ellis Island Medal of Honor, established by the National Ethnic Coalition of Organisations (NECO) in the US.
The Ellis Island Medals of Honor are presented annually to US citizens of diverse origins for their outstanding contributions to their own ethnic groups, their ancestral countries and to the US.
Hailing from Thiruvananthapuram, Eapen got his medical degree from Trivandrum Medical College in 1976 and paediatric training at the Christian Medical College in Ludhiana.
Past medallists include six US presidents as well as Nobel Prize winners and leaders of industry, education, arts, sports and so on.

Switzerland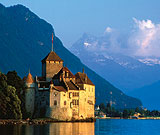 GLOBAL MALAYALEE Council has opened a new unit in Switzerland and has elected the office bearers in a meeting held recently.
The Swiss GMC team discussed a wide variety of activities it could hold for the development of Kerala and NRIs in general.
It also discussed about the possibilities of a European Sangamam.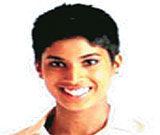 CYNTHIA MALARVADY is just 20. But this spunky Indian-origin woman wants to enter the Swiss parliament as a candidate of the Green Party. If elected, Malarvady, a first generation immigrant from Kerala, will be a member of the 200-seat Nationalrat (National Assembly), the main chamber of the Swiss Parliament.
The Green Party works for sustainable development, environmental protection and human rights.
A bank employee by profession, Malarvady has been an elected member of the Solothourn Municipality for the last two years.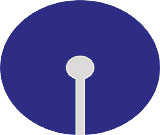 NRI DEPOSITS in Kerala's State Bank of Travancore (SBT) have grown by 9.14 percent to touch Rs. 85.95 billion ($2 billion) in the last financial year.
Total deposits have also grown from Rs. 259.97 billion in 2005-06 to Rs. 309.84 billion in 2006-07 and total business currently stood at Rs. 560 billion, Chairman and Managing Director K. Sitaraman said. Net profit of the bank has grown from Rs. 2.5 billion to Rs. 3.2 billion, he said.
SBT, which has 704 branches including 572 in Kerala, is a major player in the NRI market and has rupee drawing arrangements with 20 exchange houses in the Middle East.

United Kingdom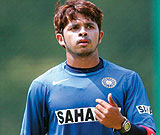 A UK-based Indian businessman will offer Rs 300,000 as a reward to the achievement and on field brilliance of Kerala speedster S. Sreesanth in the recently concluded Twenty20 World Cup, which India won.
Pradeep Menon, a London based banker and co-owner of Le Rhum de Malabaricus, is the businessman who is behind this honouring ceremony.
Pradeep, a keen cricket enthusiast, runs a commodity trading company with offices in London, Moscow, Ho Chi Minh city, Kuala Lumpur, Dubai, Tehran and Chennai.

UAE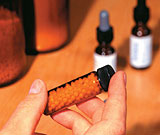 MOHAMMED IQBAL, known by the pseudonym Iqbal Kuttippuram, is a homeopath by profession who practices in his own clinic in Dubai. He is also one of the most sought-after scenarists in the Malayalam film Industry. His recently released Arabikkatha (The Arabian Tale) narrates the bittersweet realities of Gulf NRIs. The movie is a huge success.
His deep passion and commitment to cinema made him a prolific screen writer in Malayalam. As a screen writer, he has done about six films, five of which have broken box-office records.
NRI UNIVERSITY
Kerala is ready to set up a university for NRIs, Kerala Chief Minister V.S. Achuthanandan informed the state assembly. "We are keen to have it in our state and I assure you that we will provide all necessary infrastructure, and if needed we will provide education for free," he said.
The proposed university would be a deemed university with 50 per cent of the seats to be reserved for children of NRIs and the remaining seats for Indian residents.
This is the first time Kerala has come forward to set up a university for NRIs. The largest number of expatriates is from Kerala.

United States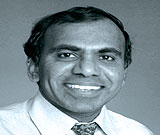 SUBRA SURESH, an IIT Chennai alumnus, has been appointed dean of the prestigious engineering school at the Massachusetts Institute of Technology (MIT).
Currently the Ford Professor of Engineering in the Department of Materials Science and Engineering, Suresh will succeed Institute Professor Thomas Magnanti as the next dean of the School of Engineering.
An MIT announcement noted that its School of Engineering has "long held a unique national and international position of pre-eminence in both education and research".
"I am certain that in his new role as dean, Professor Suresh will continue the tradition of outstanding school leadership embodied by Institute Professor Thomas L Magnanti, dean since 1999, and his distinguished predecessors," said Provost L Rafael Reif.
Suresh, who served as head of the Department of Materials Science and Engineering (DMSE) from 2000 to 2006, "is not only an accomplished academic leader, but also a scholar and teacher of the highest distinction," Reif said.
Suresh holds faculty appointments in DMSE, mechanical engineering, biological engineering and the Harvard-MIT Division of Health Sciences and Technology (HST).

ASHA SRINIVASAN, an Indian American music composer has become an inspiration for a whole new generation of American composers by being ranked among the top 15 women composers in the US.
Srinivasan, 26, a doctoral student at the University of Maryland, performed over the weekend at the Celebration of Women Composers at the Notable Women Festival in New York, organised by Orchestra of St Luke's, America's foremost chamber orchestra, which has gained critical acclaim for vibrant music making.
Srinivasan's composition, "The River Near Savathi", was commissioned after she beat 66 other American composers between the ages of 20 and 30 in a competition held in December 2006.

News from Tamil Nadu
An Indian American has created a new social networking and community website specifically designed for the large Indian population in the US.
Palani Velusamy, creator of myindianplace.com, realised the Indian community in the US, which is highly educated and affluent, did not really have a central meeting place devoted to their culture.
"It occurred to me that a site specialising in various ethnic groups might be really beneficial," he said.
Visitors can create profiles, share pictures, socialise, and keep abreast of relevant news..
BIHARI DIASPORA

United Kingdom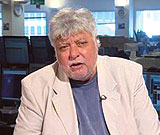 INDRA SINHA'S novel Animal's People is among the six fictional works that have been shortlisted for the prestigious 'Man Booker Prize for 2007.'
Another book by a subcontinental writer, The Reluctant Fundamentalist by Mohsin Hamid—of Pakistani origin—is also on the list. They will compete against On Chesil Beach by Ian McEwan, Darkmans by Nicola Barker, The Gathering by Anne Enright and Master Pip by Lloyd Jones.
Sinha is now based in France, after having spent many years in Britain.
His book uses the 1984 Bhopal gas tragedy as its backdrop. "Many of the stories of the victims of the tragedy found their way into the novel," he revealed. He has worked extensively with the Bhopal victims.

United States
RENU KHATOR, one of the first Indian Americans to become a provost at a comprehensive research university in the US, has been recognised as an Outstanding American by Choice.
An initiative of the US Citizenship and Immigration Services, the programme recognises naturalised citizens who have made significant contributions to both their community and their adopted country.
The first female provost of the University of South Florida, Khator is the second woman of Indian origin to receive the honour after PepsiCo Chairman and CEO Indra Krishnamoorthy Nooyi, who was recognised in April.
India born Khator received her undergraduate degree in liberal arts from Kanpur University.
She arrived in the US when she was 18..
News from Bihar
Having failed to arrest industrial and economic decline of the state, Bihar is now looking for an opportunity with another bid to woo NRI investments. The areas identified are housing projects, development of satellite townships, opening of medical colleges, engineering colleges, and other technical institutions, tourism development and creation of multiplexes.
The Bihar government is collaborating with the Bihar Industries Association to showcase itself as an important destination for NRI investments.