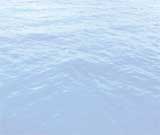 With the increase in population of Delhi the requirement of water is consistently going up and maintaining adequate water supply has become a major challenge. The existing availability of water from all sources is 790 MGD, which is expected to go up by 945 MGD at the time of Commonwealth Games. To meet the shortfall and to cater for the additional requirement of water, Govt. of Delhi has taken major steps to augment the water supply.
For the Commonwealth Games, the Govt. has assessed the requirement of water supply and sewage disposal not only for the Games Village Complex but also for all the proposed stadia and hotels. A holistic approach has been planned for proper water supply and sewage disposal for the entire city by taking up projects such as Munak Canal, Renuka Dam, Interceptor Sewer, STPs for Rural Villages & unauthorized colonies, Yamuna cleaning, water harvesting, water bodies maintenance, etc.
Munak Canal – Construction of a parallel canal from Munak in Haryana to Haiderpur WTP, is nearing completion. This will save 80 MGD of water out of the allotted share of Delhi which is at present being wasted through seepage losses.
Renuka Dam – Since, there is no upstream storage on river Yamuna, Delhi has been allocated the water share on seasonal basis, about 80% of its share during four months of monsoon and 20% of its share during the remaining eight non monsoon months resulting into shortage during the lean season. Renuka dam is one of the three identified and planned upstream storage projects in Delhi for getting additional 275 MGD. Delhi Govt. has already released Rs 200 crore as a part of its share.
Cleaning of River Yamuna
There are 17 drains outfalling in river Yamuna between Wazirabad Barrage and Okhla. These drains were originally meant for carrying storm water. But due to lack of sewerage system in many unauthorized colonies, rural villages as well as non-functioning of sewerage system in planned colonies; raw sewage is being discharged into the river.
DSIIDC has already set up 10 CETPs to cater to the discharge of 26 industrial estates so that all the industrial waste of the city gets treated before it falls into river Yamuna.

Interceptor Sewer
After lot of deliberations and consultations with the International Experts, the DJB has evolved the concept of laying Interceptor Sewer along three Flood Control major drains (Najafgarh, Supplementary and Shahdra) to trap the sewage flowing into small drains; before it enters these drains.
The basic concept is to ensure that no un-treated effluent should enter through the 18 drains into the river Yamuna. It has been planned to lay interceptor sewers along these drains in a length of around 55 Kms to intercept and trap the flow from hundreds of small drains.
Delhi Jal Board has so far incurred around Rs. 22 crore on Consultancy work. The work is likely to be awarded by M/S EIL in 6 packages by end of March 2009 and completed in all respect by January 2012.
Rain Water Harvesting
Considering the depletion of ground water table in Delhi, the need for Rain Water Harvesting has become critical for recharging and ensuring adequate availability of ground water. Govt. of NCT of Delhi is promoting Rain Water Harvesting by giving financial assistance to the Resident Welfare Association's/Cooperative Group Housing Societies, Private/Recognized/ Govt. schools, Hospitals, Charitable Institutions, and NGO Buildings etc., to the extent of 50% of total cost of the Rain Water Harvesting Structures or Rs. 1,00,000/-whichever is less.
Financial assistance has been granted in 128 cases (up to 31.12.2008) amounting to Rs. 61.35 lacs.
Measures taken for implementation and promotion of Rain Water Harvesting:
The scheme has been implemented in 190 buildings of DJB, making about 5.1 lacs cubic meter of rainwater per annum available for recharge of ground water.
It has been made mandatory for all new building on plot of 100 square meters and above to have provisions for rainwater harvesting, by modifying the Building Byelaws 1983.
Public outreach program emphasizing importance of rainwater harvesting has been initiated by DJB. A Rain Water Harvesting Cell created by Delhi Jal Board for dissemination of information on Rain Water Harvesting.
DJB had engaged TERI to initiate a project 'Jal Jagrukta' in 30 selected schools, targeting children in class V to VIII.
Information on rain water harvesting has also been made available on Delhi Jal Board web site www.delhijalboard.nic.in.
To promote implementation of rain water harvesting systems, Chief Minister's Best Rain Harvester Award initiated.