MAHARASHTRA DIASPORA

UAE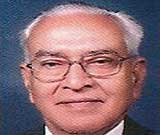 KALIMIA, A giant translation initiative launched by the Abu Dhabi Authority for Culture and Heritage (ADACH), will be releasing a contemporary literary study of the Gita by Damodar Thakur, an Indian linguist and scholar specialised in Gita's spiritual philosophy.
The book, 'Gita: Song of Extraordinary', is a thorough, comprehensive, and comparative study of the Hindu ethical and spiritual teachings, presented by an author who has a long experience in the subject matter and sees himself as a disciple of the Gita. Thakur — who has been working as Chairman of the Department of English at the University of Sana'a, Yemen — said he is proud that his work, which is highly acclaimed by critics in the United States and Britain, is to be published in Arabic.
Dr. Ali bin Tamim, Director of Kalima, said the book represents a contemporary study of the classic Gita text, which includes corrections of earlier translations and interpretations, and more insight into the wisdom of its message.
He delves into the realm of science to show that recent discoveries in quantum physics, psychology, medicine and ecology look like a mere elaboration and validation of certain seminal statements in the Gita.


US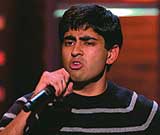 ANOOP DESAI, 22, a student of North Carolina could be the next American Idol after judges of the show surprised contestants and viewers by giving him a 13th spot in the finals. In past seasons only 12 finalists were picked.
Anoop fondly dubbed Noop Dogg entered the first round of auditions in a pair of shorts and flip flops and one judge called his look a bit geeky. The judges however commented on his likeability and soulful voice. Desai is a fan of R&B and studies folklore.
BENGALI DIASPORA

US
DEBASHIS GHOSH, a senior research scientist at the Hauptman-Woodward Medical Research Institute, has reached a milestone by determining the last structure of an enzyme used by the human body to create oestrogen, and possibly the prevention of the most common type of breast cancer.
His research will enable the development of drugs to target oestrogen dependent tumours in breast cancer.
Ghosh who also holds a joint faculty appointment at the Roswell Park Cancer Institute said scientists have been trying for 35 years to crystallise membrane bound enzyme, and his team are the first to succeed.
GUJARATI DIASPORA

UK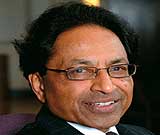 NAVIN SHAH, co-founder and past president of the American Association for Physicians of Indian Origin, says India's healthcare sector is on the upswing in pace with its galloping economy.
Over the last four years Shah has advocated for a round-the-clock emergency medical service and trauma center in Mumbai, based on the US model.
In 2007, the Maharashtra government and Mumbai municipality roped in four medical college hospitals, 10 private and 12 government hospitals, a children's hospital, a burns hospital, a rehabilitation centre and ambulance services to set up this comprehensive service.
Shah, a Maryland-based urologist, says ideally, the EMS system should work with four levels of hospitals — Level 1 hospitals with surgeons present round the clock, with neurosurgery available; Level 2 with a surgeon but without neurosurgery; Level 3 where a surgeon is available in 30 minutes; and Level 4 for resuscitation.
"Within a month we will have the levels," he says. "So the ambulance people will know where to take the patient depending on the severity of the patient."
HIMACHAL DIASPORA

US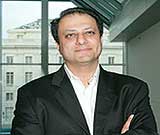 PREET BHARARA is expected to be named by President Barack Obama as the attorney for New York's Southern District.
Bharara oversaw the congressional investigation into the Bush administration's firings of eight US attorneys in 2006, which led to the resignation of US attorney general Alberto Gonzales. Prior to that, Bharara was an assistant US attorney in Manhattan for five years, where he brought criminal cases against Italian-American mobsters and Asian gangs in New York City.
Since 2005 Bharara has served as chief counsel on the Senate Judiciary Committee for senator Charles Schumer. If appointed and confirmed by the US Senate, Bharara would be in a high-profile post charged with prosecuting white-collar crimes at a time when the public feels more vigorous action should be taken in that area.
A graduate of Harvard University, he has a law degree from the Columbia University School of Law. Bharara is known by his former colleagues at the US attorney's office as an affable prosecutor with a witty and self-deprecating sense of humor and who would sometimes play Springsteen albums at the office when he was working late.
ANDHRA DIASPORA

US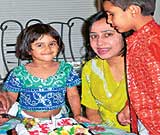 PRANAV VEERA, an Ohio kindergartner has an IQ on a par with Shakespeare, Goethe and Isaac Newton, and higher than Albert Einstein's.
Six-year-old Pranav Veera can name off the birth years of every US ­president. And how long it takes each planet in the solar system to complete an orbit around the sun.
Veera — a kindergartener at McCormick Elementary School in Loveland, Ohio — has an IQ of 176. By contrast, Einstein scored 160.
One out of every one million people has an IQ above 174. The average IQ is between 100 and 111.
"Pranav appears to have a photographic memory," said his father, Hyderabad born Prasad Veera, a software developer. "Whatever he pays attention to, he commits to memory and then is able to recall it."
The Veeras first noticed Pranav's abilities around age four, when their son began to recite entire dialogues of cartoons he was watching, without missing a single word. Pranav could also repeat entire books without missing a word.
He balances studies with soccer—he plays on a team—and computer bowling.
GENERAL DIASPORA

US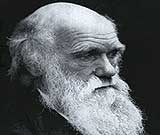 HINDUS AND Buddhists in the US overwhelmingly accept the Charles Darwin's theory of evolution, with four out of five Hindus agreeing that evolution best explains the origin of human beings, according to a recent study by the Pew Center.
Buddhists, edging Hindus by a slight margin, are the greatest supporters of the theory.
The resistance has come almost entirely from religious groups, led by Christian groups, who support an alternative theory called intelligent design, which accepts the existence or agency of a supreme being.
The International Society for Krishna Consciousness has recently joined in the fray.
"As an organisation that represents the Vaishnava tradition – the largest denomination within the Hindu faith – ISKCON reaffirms the reality that the concept of an intelligent designer is not limited to Christians," the organization said in a statement. "We join other Hindus, Muslims, people of other faiths, and those who profess no particular faith, in calling for a more balanced and objective exploration of the theory of evolution and its alternatives."
---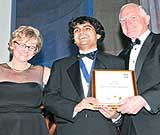 THREE INDIAN American high school students placed in the top 10 at the prestigious Intel Science Talent Search competition, as the crowning awards ceremony was held March 10 in Washington, D.C.
Taking fourth place was Narendra Tallapragada, 17, of Burke, Va., a student at the Thomas Jefferson High School for Science and Technology in Alexandria, Virginia.
He received a $25,000 scholarship from the Intel Foundation for his project to find ways to simplify complex models of atomic and molecular interactions.
Tallapragada hopes his project's "mini-computers" can create automatic insulin pumps inside diabetic patients or intelligent clothing that can respond to temperature.
President of the Model UN Club and co-captain of the Quizbowl team at his school, Tallapragada tutors disadvantaged students in math. He hopes to study electrical engineering at MIT.
The eighth place winner of a $20,000 scholarship was Preya Shah, 17, of Ward Melville High School in East Setauket, N.Y., who designed a tumour-targeting drug for cancer treatment.
Her work, a new approach to delivery of chemotherapy agents, could be used to treat multi-drug resistant cancer without causing significant side effects. Shah said her interest in math and science was inspired by her mother and father, Ajay and Shilpa Shah, a medical doctor and environmental engineer, respectively.
President of the Science Bowl Club and co-captain of the Science Olympiad, she has posted perfect SAT scores.
In ninth place, Nilesh Tripuraneni, 18, of Clovis West High School in Fresno, Calif., received a $20,000 scholarship for formulating a set of hydrodynamic equations that may provide a potential to better understand the first movements of the universe and the quantum theory of gravity. First in his class of 603, Tripuraneni plays the guitar and hopes to attend Stanford or MIT.
The five other Indian American finalists, who each received $5,000 scholarships and a laptop, were: Aniruddha Sandeep Deshmukh of Cupertino, Calif., from Bellarmine College Preparatory School in San Jose, Calif.; Nitish Lakhanpal of University High School in Irvine, Calif.; Smitha Ramakrishna of Chandler, Ariz., a student at Corona del Sol High School in Tempe, Ariz.; Suvai Gunasekaran of James Madison Memorial High School in Madison, Wis.; and Adita Rajagopalan of Glastonbury, Conn., a senior at Choate Rosemary Hall in Wallingford, Conn.