PUNJABI DIASPORA

US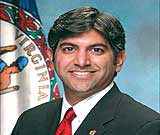 ANEESH CHOPRA, Virginia's technology secretary, has been nominated Chief Technology Officer by US president Barrack Obama.
According to an article in Government Technology magazine, Chopra's appointment is being welcomed by those in the technology sector.
"Chopra is as incredibly charismatic as he is incredibly competent," Alan Shark of the Public Technology Institute told the magazine. "He is realistic — not a bureaucrat — and a strategic thinker. He grasps how the new social media and Web 2.0 can be a positive game-changer for government."
Chopra, 36, graduated with a master's degree in Public Policy from Harvard University's John F. Kennedy School of Government in 1997. He graduated with a B.A. from The Johns Hopkins University in 1994.
Prior to joining Virginia governor Tim Kaine's cabinet, Chopra served as managing director with the Advisory Board Company, a publicly-traded health care think tank serving nearly 2,500 hospitals and health systems.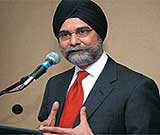 RAJINDER BEDI, who was called 'my Sikh warrior' by disgraced Ilinois Governor Rod Blagojevich, worked as managing director of the state's Office of Trade and Investment. Bedi has now quit after he was told by new governor Pat Quinn that he is to be fired.
Bedi helped Blagojevich raise significant campaign money in Chicago's Indian American community. His duties included overseeing nine foreign trade offices around the world.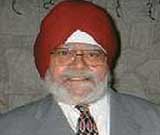 PYARA SAHANSRA, who was dying of Alzheimer's, had his hair shaved off by negligent staff at Westchester County Healthcare in New York. The hospital has paid $20,000 in damages in an out-of-court settlement to his family who filed a lawsuit against them. Sahansra's family had spoken with the staff about Sikhs' religious practice of keeping their hair and signs were placed on the patient's bed to remind them. The hospital removed the signs saying they were not allowed and assured the family Sahansra's hair would not be cut.
But a new nurse, unaware of the agreement cut Sahansra's beard, eyebrows and moustache..

UK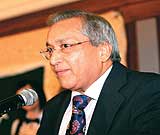 RAMI RANGER'S firm Sun Mark Ltd Queen has been awarded the Queen's Award for Enterprise for International Trade in her birthday honours list.
Sun Mark specialises in marketing products in Africa, the Middle East and the Caribbean. It operates in markets where multinational companies find it difficult to penetrate. Sun Mark not only markets product under its own brands but also markets products for companies like and including Unilever, Cadbury, Nestle, Premier Foods, Twining, Weetabix, Princes, and so on.
Ranger, MBE, FRSA, managing director of Sun Mark, explained that the company specialises in marketing FMCG products worldwide. The company sustains hundreds of British jobs with its activities. This recognition is a feather in the cap for all staff who go the extra mile for the success of their company.
Ranger's other company, Sea Air & Land Forwarding Limited, was also the recipient of this award 10 years ago for export achievement. This just shows the expertise the group has developed for marketing products overseas.
The award recognises the company's tremendous growth over the past three years. The company continues to grow in spite of the global economic down turn. Its turnover is approaching £60 million.
Ranger came to the UK in 1971 to join his brother. Starting as a chef in a fast food chain, he later moved to an electrical retail chain before starting his first company, Sea Air and Land Forwarding, with a capital of £2,000 from a shed in 1987.
In 1997 he launched Sun Oil Ltd and started to represent British bluechip companies like Unilever, Cadburys, Nestle, Mcvities and Weetabix. Ranger's business is ­currently spread in Germany, Spain, Belgium, Holland, Italy, Malta, Cyprus and Ireland. His products are sold in as many as 47 countries..

GUJARATI DIASPORA

US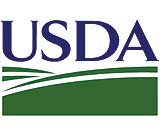 RAJIV SHAH — not Bill Gates, Eric Schmidt, Jeff Bezos or Steve Ballmer — has been nominated chief scientist at the United States Department of Agriculture and under secretary of agriculture for research, education and economics.
Shah, director of agricultural development for the Bill & Melinda Gates Foundation, will have jurisdiction over food safety issues, energy and climate, agricultural productivity and global food security. The Gates Foundation issued this statement: "Raj has been an instrumental leader since he joined the foundation eight years ago. He helped develop and launch the global development program in 2006 and since then has served as director of agricultural development."
US Agriculture Secretary Tom Vilsack called Shah "a globally recognised leader in science, health and economics... disciplines that are critical to the missions of this department".
Shah, a Detroit native, previously served as health care policy adviser on Al Gore's 2000 presidential campaign. He has earned a medical degree and a master's degree in economics from the University of Pennsylvania.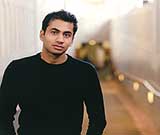 KALPEN MODI — who goes by the name of Kal Penn in Hollywood, is now an Obama insider. The US President has appointed the NRI actor with the task of connecting his administration with Asian American and Pacific Islander communities and arts and entertainment groups.
Penn, 31, is the only such appointee for the Asian American and Pacific Islander Communities and his designation will be Associate Director in the White House office of Public Liason.
Penn, a leading NRI American film and TV actor campaigned aggresively for Obama during the presidential elections and is instrumental in getting the support of younger Indian Americans for Obama.
To take up his new position Penn is leaving the popular award winning TV show 'House'. Penn states regardless of the financial reward, the opportunity to serve in the capacity is an honour. His office will basically remove the red tape that mounts between the general public and the White House.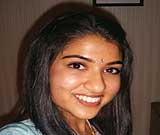 BINITA PANCHASARA, 17, beat out hundreds of other British students to win a prize trip to Chile and Spain after an interview conducted entirely in Spanish.
She will represent the UK in the 2009 Ruta Quetzal-BBVA programme and is one of the 55 delegates from across the world taking part in the project that teaches young people about other cultures.
Binita had to answer questions about global warming, work/life balance, South American culture — all in Spanish.
As well as their competence in Spanish, the finalists were selected for their knowledge of Ibero America, their physical aptitude and commitment to support their communities.
Binita's parents know no Spanish. She said her Indian background meant she was brought up speaking English and Gujarati, but she also speaks French. "I find it easy to pick up languages, I'm lucky like that. My background is Indian and I was brought up speaking English and Gujarati, but I also speak French", she said.
She hopes during her trips she will teach others about England and their way of life and is honoured to represent her country..