TAMIL DIASPORA

US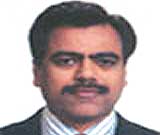 AYYALUSAMY RAMAMOORTHY, professor of biophysics at University of Michigan, and his colleagues in Michigan have unravelled the mystery behind the healing power of the main ingredient in turmeric.
Turmeric has been used for centuries in folk medicine to treat wounds, infections and other health problems. Scientists have conducted research on its main ingredient, curcumin, and in a new study Ramamoorthy and his colleagues discover how molecules of curcumin act like a biochemical disciplinarian.
Peering through a high-tech instrument termed solid-state nuclear magnetic resonance spectroscopy, Ramamoorthy established that the molecules insert themselves into cell membranes to make them more stable and orderly, which increases the cells' resistance to infection by disease causing microbes.
Some earlier studies have found turmeric could be an effective enhancer of an enzyme that protects the brain against oxidative conditions. Researches have also shown that turmeric has other health benefits - it aids digestion, helps fight infection and guards against heart attacks.
The study has been published in the Journal of the American Chemical Society.


Malaysia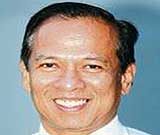 SUBRAHMANYAM BALAN, is among this year's recipients of the traditional Datuk title announced in conjunction with the Sultan of Johor's birthday in Malaysia.
Serving at Sultanah Aminah Hospital in Johor Baru, Balan is the sole recipient of the Darjah Mahkota Johor Yang Amat Mulia Pangkat Pertama Datuk Seri Paduka Mahkota Johor (SPMJ), which carries the title Datuk.
Traditional Malaysian titles are conferred annually by the country's royal chiefs on their birthdays and cover people from all walks of life.
In February, ethnic Indian David Arumugam, the lead vocalist of Malaysian pop group Alleycats, was made a Datuk. A few months earlier, Bollywood star Shah Rukh Khan became the first foreign actor to be conferred Datukship by the Sultan of Malacca.
Rear admiral (retd) K. Thanabalasingam, a former chief of the Malaysian navy, was awarded Datukship by the Sultan of Selangor.
Ethnic Indians, a bulk of them Tamils who came here during the British era, form eight percent of Malaysia's 28 million population.
SINDHI DIASPORA

UK
PRIYA LAKHANI, a Cheshire law student has bagged a major entrepreneur award for establishing a successful company that markets curries based on her mother's recipes for authentic Indian dishes.
Priya set up Masala Masala six months ago and her freshly made sauces are selling in over 30 countries.
She was a finalist in the Make Your Mark competition and the Shell Livewire Grand Ideas Award earlier, then won the Daily Mail Entrepreneur of the Year Award.
Priya said the long commutes across London as a lawyer made her too tired to cook curries and she could not find pre-made sauces that used fresh ingredients, so decided she would do it herself.
BIHARI DIASPORA

US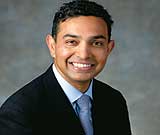 SANJAY JHA, who heads mobile phone maker Motorola, has emerged as America's top-paid CEO, with a salary of over $104 million. According to the Wall Street Journal, Jha is the only chief executive to get a package exceeding $100 million.
Citibank's Vikram Pandit is ranked fourth with a pay of $38.2 million, while PepsiCo's Indian American CEO Indira Nooyi is at the 36th slot with a pay package of $13.98 million.
The news comes even as political heat rises over executive pay at the height of an economic downturn. Elsewhere in corporate America, boardroom bosses slightly tightened their belts. The average salary and bonus paid to a US chief executive fell 8.5 per cent to $2.24 million last year.
Jha, 45, joined Motorola in August 2008 as co-CEO of Motorola and CEO of Mobile Devices. Prior to joining Motorola, he served as COO of Qualcomm.
Jha, who was born in Madhubani Bihar, holds a PhD in electronic and electrical engineering.
GENERAL DIASPORA

US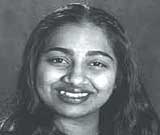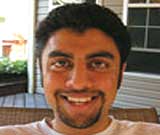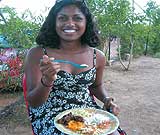 SIX INDIAN Americans are among 31 students chosen for the prestigious 2009 Paul and Daisy Soros Fellowship.
The fellowship, instituted for immigrants or children of immigrants, entitles the students to receive a grant of $20,000 and a tuition grant of one-half the tuition cost of the US graduate programme attended by the Fellow.
The winners include Ashish Agrawal (22) of the University of California, Chitra Akileswaran (26), Harvard Medical School, Tarun Chhabra (28), a PhD in international relations at Oxford, Shantanu Gaur (22), Harvard Medical School, Sushma Sheth (29), a graduate of Brown University, and Previn Warren (26), Harvard Law School.
The 2009 Soros Fellows were selected from nearly 750 applicants from 266 undergraduate and 137 graduate institutions.
"Our criteria are designed to identify people who will make a success of their lives and who will contribute something to this country, in whatever area of endeavour they choose," Soros said.
ANDHRA DIASPORA

US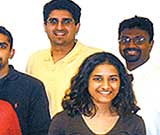 MADHURI KOMMAREDDI, a delegate at the Democratic Party's 2004 National Convention in Boston and a supporter of Obama since his Illinois Senate campaign, was named an associate staff secretary to his administration, according to an announcement from the 80-20 Initiative, a nonpartisan Asian American political action committee.
Kommareddi was born and raised in Flint, Michigan, and graduated from Northwestern University with a Political Science major/Asian American Studies minor. In 2003 she worked in the office of councilman John Liu, chair of the council's transportation committee and the first Asian Pacific American legislator in New York City.
She has worked fulltime on a number of electoral campaigns in the Chicago area as well as at a Democratic consulting firm.
During the US presidential campaign she one million jobs would be saved or added by spending $25 billion on infrastructure, as proposed by Obama. "We've been certain to focus the plan on projects that are already in the pipeline, that are immediately ready to go," she said.
MARWARI DIASPORA

US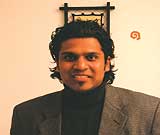 YUVRAJ AGARWAL of the University of California San Diego has created a plug-and-play hardware prototype for personal computers that induces a new energy saving state known as "sleep talking".
Normally PCs can be in awake mode — where they consume power even if they are not being used — or in a low power sleep mode, where they save substantial power but are essentially inactive and unresponsive to network traffic.
The new sleep talking state provides much of the energy savings of sleep mode and some of the network-and-Internet-connected convenience of awake mode.
"Large numbers of people keep their PCs in awake mode even though the PCs are relatively idle for long blocks of time because they want to stay connected to an internal network or the Internet or both," said Agarwal, who did his engineering degree from Pune University in June 2001.
"Most people keep their computers on for, like ensuring remote access and availability for virus scans and backup, maintaining presence on instant messaging networks, being available for incoming VoIP calls, and file sharing and downloading, can be achieved at much lower power-use levels than regular awake mode," said Agarwal.
The team built a small hardware and software plug-in system that allows a PC to remain in sleep mode while continuing to maintain network presence and run well-defined application functions.
It supports instant messaging applications, VoIP, large background web downloads, peer-to-peer file sharing networks such as BitTorrent, and remote access.
UP DIASPORA

US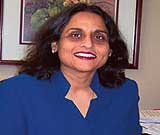 ANJU BHARGAVA, a management consultant who is also an ordained 'pujari' has been appointed by US President Barack Obama as a member of the White House Office of Faith Based and Neighbourhood Partnerships, that includes religious and secular leaders and scholars from different backgrounds.
The Office is a resource for non profits, secular and faith based community organisations, that looks for ways to make an impact in their communities.
Bhargava is the second Indian American to be appointed to the council after Eboo S Patel, founder executive director of the Interfaith Youth Core, Chicago.
Bhargava, Principal Director at Global Synergy Associates, is also founder president of the New Jersey based Asian Indian Women of America and served as a Community Builder Fellow for President Bill Clinton's White House initiative.
She co-started Asian Indians in Livingston and the Dr Martin Luther King Jr initiative and volunteers at the St Barnabas Pastoral Care Department and Livingston's Interfaith Clergy Association.
MUMBAI DIASPORA

UAE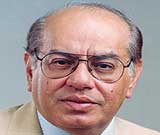 TANVIR KANJI, head of Inca Tanvir, an independent integrated communications company and marketing and PR consultancy, has won the '2009 Dubai Lynx Advertising Person of the Year Award', organisers of the second Dubai International Advertising Festival said.
The award honours someone who by their efforts, energy and dedication, has lifted the presence and profile of the region within the international advertising, marketing and communications community.
Kanji a founding member of the UAE Chapter of the International Advertising Association served as vice president and president and was involved in the design of the IAA offices in Dubai's ground breaking Media City, where the chapter's website was launched and emerged as the largest and most active Chapter in the world, twice receiving the Golden Tulip Award for excellence.
A native of Mumbai, Tanvir Kanji has worked in India and New York before relocating to the UAE in 1976 where he started up Inca Tanvir. Headquartered in Dubai and Sharjah, the company has been successfully operating in the Gulf region for 30 years.
His wife Pratibha is a qualified pilot and his daughter Rhea is on the board of Inca.