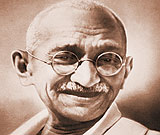 Mahatma Gandhi District Named Near Houston, Texas
A part of southwest Houston, Texas, home to a large number of South Asians, including Indians, has been officially renamed Mahatma Gandhi district to honor the leader on his 141st birth year.
An ethnic conclave, Hillcroft was renamed this month, fulfilling the seven-year long demand of over 100,000 strong Indian-American population living in the Greater Houston area.
City Mayor Annise Parker announced the change of name along with Consul General of India in Houston, Sanjiv Arora.
Officials of the India Culture Centre has been working relentlessly for renaming the area that is popularly known as "Little India" due to the high concentration of south Asian shops and restaurants.
"Persistence alone paid off in the end as it was just getting no where, till the culture center and business leaders settled for adding the signs designating it a district, a USD 10,000 expense," ICC Spokesperson Manisha Mehta said.
Renaming the Hillcroft area required 75 per cent of commercial property owners on a street to sign a petition in its support, according to the municipal law. Only then the City Council can consider the change of the name. But the community earlier failed to gather required number of signs as it was difficult to agree the non-south Asians there.
The project was proposed during the tenure of former Mayor Bill White as the ICC and Indian merchants in the area wanted to rename Hillcroft Avenue to Mahatma Gandhi Avenue.
It was a moment of joy for the Indian-Americans in Houston as the change in name brings a feeling of recognition and they hope renaming the area would attract more tourists.
---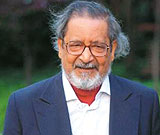 Sir V. S. Naipaul's portrait unveiled at London's National Gallery
A painted portrait of Trinidadian-born Nobel Prize winning writer Sir V.S. Naipaul has been commissioned and unveiled by the National Portrait Gallery in London. The portrait was done by artist Paul Emsley after the Gallery persuaded the Nobel Prize-winning writer to have his portrait painted for the Collection. Naipaul went to England in 1960 to study at Oxford University. His first novel The Mystic Masseur (1957) was followed by A House for Mr Biswas (1961). Naipaul, whose literary themes include exile and displacement, won the Booker Prize with In a Free State in 1971. He was awarded the Nobel Prize for Literature in 2001. Sandy Nairne, Director of the National Portrait Gallery, London, says: "This is a beautiful and mysterious portrait of a great writer, painted by BP winner Paul Emsley. I am very pleased that V.S. Naipaul enters the Collection as a new portrait." Sir V.S. Naipaul is a recipient of India's prestigious Pravasi Samman Award.
---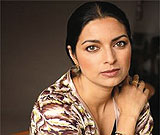 Obama appoints Jhumpa Lahiri to arts committee
Pulitzer Prize-winning New York based author Jhumpa Lahiri has been appointed as a member of US President Barack Obama's Committee on the Arts and Humanities, along with five others. "I am proud that these distinguished individuals will serve in my Administration. The arts and the humanities enhance the vibrancy of our society, inspire us and strengthen our democracy," a statement read from the White House. "I look forward to working with them in the weeks and months ahead," Obama said. Besides Lahiri, others appointed to the committee are Chuck Close, Fred Goldring, Sheila Johnson, Pamela Joyner and Ken Solomon. A fiction writer, Lahiri's debut collection of stories, 'Interpreter of Maladies', received the Pulitzer Prize, the PEN/Hemingway Award among other awards. Her novel, 'The Namesake', was turned into a film by Mira Nair starring Kal Penn, who is also currently serving the White House. Lahiri's latest story collection, 'Unaccustomed Earth', continues to pick up literary prizes also.
---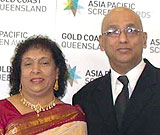 Umesh Chandra will be community liaison officer to local Indian students
The Bligh Government has appointed local Indian community leader Umesh Chandra as liaison officer to Queensland's Indian student population. Multicultural Affairs Minister Annastacia Palaszczuk said Mr Chandra's appointment was part of a whole-of-government effort to support the State's 20,000 Indian students.
"Umesh Chandra is well-respected in Queensland's Indian community, and he'll play a key role in our engagement strategy with the local Indian community," she said.
"We want to use his standing to ensure that Queensland's Indian students know they can count on the support of the Bligh Government. "This is about sending out a very clear message that Queensland is a safe and welcoming place for Indian students.
"They make a tremendous contribution to the State's cultural and economic life, and I want to assure all Indian students and visitors to Queensland that they're welcome here."
Mr Chandra is President of the Global Organisation of People of Indian Origin (GOPIOQueensland), Publisher of the Brisbane Indian Times and Vice-President of the Federation of Indian Communities in Queensland.
Ms Palaszczuk said the appointment of a community liaison officer was first raised by local Indian community leaders. "The Bligh Government will continue to work closely with Queensland's Indian community," she said. "Queensland will hold a third roundtable this year to ensure that the Government is doing everything it can to support the State's Indian student population. "Police and education authorities will continue working together to ensure Queensland's Indian students are getting all the support they need."
---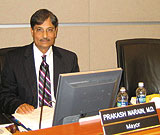 Indian Americans elected as Mayors in Southern California
Prakash Narain, M.D. was elected the new Mayor for the city of Cypress, California on December 14, 2009. In 2009, Narain served as Mayor Pro Tem of the city. Cypress has population of almost 50,000 people of which South Asians comprise 0.2% only.
Narain has been very active in the community for many years, including serving on the Cypress Senior Citizens Commission for 8 years. This is his first term on the City Council. He was elected in November 2006 in his first attempt at public office. Cypress allows for a maximum of 2 four-year terms on the city council. Narain will be running for re-election to the city council in November 2010.
Narain is a physician with a specialization in internal medicine and geriatrics. He has been in medical practice at the Leisure World Health Care Center in Seal Beach, California for 22 years. While serving as a City Council Member, he has continued his medical practice and his affiliation with Los Alamitos Medical Center, in Los Alamitos, where he has served as Chief of Staff and as Chairman of the Governing Board of Directors.
Also in December, 2009, Harry Sidhu, an engineer turned businessman, was elected Mayor Pro-tem for City of Anaheim, home of Disneyland. Harry was re-elected as Anaheim City Councilman last year. Currently, he is contesting for the position of Orange County Supervisor.
David Dhillon, a third generation Indian American was the first to be elected mayor of a city in California. He was elected mayor three times of city of El Centro, Imperial County. Imperial and Riverside counties formed the Congressional district from where Indian American Dalip S. Saund was elected as congressman of the United Sates. Saund was the first among Asians elected as Congressman in the US.
---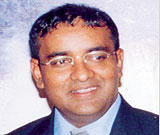 Guyana's Jagdeo appointed to UN climate change position
Guyana's President Bharrat Jagdeo has been appointed to sit on a high-level United Nations (UN) Panel set up to address financing for countries battling the effects of climate change. The panel which also includes the Prime Ministers of the United Kingdom, Ethiopia and Norway was established by UN Secretary General Ban-Ki-Moon. Its work is seen as critical to the recently held 15th Conference of Parties (COP 15) of the UN Framework Convention on Climate Change (UNFCCC) in Copenhagen, Denmark and the follow up one slated for Mexico later this year. Lobbying efforts in Copenhagen last year were fervent and enabled the expansion of the Reduced Emissions on Deforestation and Forest Degradation (REDD) initiative to include countries, such as Guyana, that have low levels of deforestation. The new initiative, REDD+, includes cutting deforestation rates, conservation of forest stocks, sustainable forestry management, and expansion of forest stock. Guyana also succeeded in sealing a Memorandum of Understanding with Norway for the receipt of US$250 million by 2015 in performance-based payments. It represents one of the first attempts between a developed and a developing country to work together to implement a national scale model on how forests can be deployed to address climate change without compromising sovereignty or national development priorities.
---
GOPIO Community Service Awards & Banquet with Chief Guest Minister Ravi
On the evening of 6th January, GOPIO held its Reception and Community Service Awards (CSA) Banquet with the Presentation of GOPIO Community Service Awards at the Ashoka Hotel. GOPIO COMMUNITY SERVICE AWARDS were established to recognize and honor NRIs and PIOs who have provided significant community and public service or done philanthropic work for the Indian Diaspora and/or to India.
The Chief Guest Vayalar Ravi, Minister, Ministry of Overseas Indian Affairs, with Guest of Honor Lenny Saith, Minister in the Office of Prime Minister of Trinidad and Tobago. Former Governor M M Jacob, an advisor to GOPIO for the last 20 years, was also in attendance. GOPIO President Lord Diljit Rana spoke on recognition of those "who have contributed to the Indian Diaspora causes and to the countries of their adoption as well as to India". GOPIO Chairman Inder Singh echoed those sentiments and added that "these individuals have added a special glitter to the Diaspora and the resurgence of India".
GOPIO Community Service Awards were presented to: Rajendernath Ramnath (The Netherlands); Datuk Vinod Shekhar (Malayasia); Lachmandas Pagarani (Dubai); Dr Prabhakar (Kerala, India); Ramesh Gupta (USA). Special recognition awards were given to Dr Jagat Motwani (GOPIO founding life member, former Secretary General and Chair of GOPIO Academic Council - USA) and to Issac John, journalist (UAE).
GOPIO International Executive Vice President Ashook Ramsaran emceed the gala event while GOPIO Media Council Chair Munish Gupta presented the vote of thanks.
---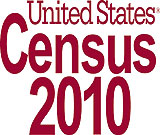 US launches Census 2010 - Asian Indians to be counted separately
The 2010 Census is a major effort taking place in the US during the month of March. It is a count of everyone living in the United States and is mandated by the U.S. Constitution. Whether a person is a citizen, legal or illegal immigrant, on diplomatic, tourist or H1-B visa or even has no visa, the law encourages everyone on US soil to respond to the Census questionnaire without reservation or fear. Large majority of people will get the short form with ten questions during March and are expected to return the document by April 1. Those who fail to return the document, the census takers will go door-to-door to count residents.
It is imperative that members of the Indian American community check the box titled "Asian Indian" in question 9 on the Census form for correct count of the community population in the US. An accurate count could translate into dollars flowing for services to the Indian community during the next ten years. It could also mean increased number of political appointments at federal, state and city level for Indian Americans. This is truly a chance for the Indian community to be accurately counted as part of the fabric of American life. For more details, read GOPIO Chairman Inder Singh's article, "Census 2010" at http://www.gopio.net/ stats/Census-2010.doc.
( US Census 2010 article by GOPIO Chairman Inder Singh has been published in many Indian newspapers in the US. In California, India West, India Journal and India Post published it in their issue of February 26, 2010. Siliconeer magazine published from Berekley, California made the article as cover story of their March issue. http://www.siliconeer.com/index-pdf.html It is also posted at http://www.nriinternet.com/NRI_Columnists/indexcoluminist.htm)
---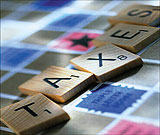 THE PROPOSED TAX FOR NRIs IS TOO HARSH — GOPIO
The proposed tax code for NRIs is too harsh for several reasons as follows:
All NRIs do not earn a lot of money. Most of the NRIs are employed in private sector without any job guarantee. For many of them, the disposable income they get is hardly sufficient for them to maintain themselves in the country in which they work. They struggle to save little money and that is because they follow the roots of their culture and are not indulgent in their living habits.
Most of them have aged parents in India and buy a house for the parents to live. Taxing such house property at the very high rates being proposed by the Government of India, treating them as rented, valued at market rate, etc is very harsh treatment of NRIs. For various reasons India is unable to provide help to senior citizens and provide them with a safety net. NRI children provide their parents who are seniors with that help by providing them shelter in their old age. Parents do not pay any rent and in that event the concept of notional income fails. No one believes that the Government of India wants the parents to be sent out to the road but the proposed tax would certianly contribute to that effect.That NRI support for their aging parents should not be affected so as to affect the well being of the seniors they are trying to help.
The fact is that NRIs have contributed a lot for the growth of the country directly and indirectly. Industrialist NRIs contribute by direct investment. Salaried NRIs do so by various small ways. The expansion in the construction industry, especially for residences, is to a very large measure due to their buying residential property in India. In fact, it has contributed to the very large increase in prices of houses/flats which contributed to India's GDP. The new measures will have an adverse effect on the construction industry.
To attract even small investments in India from NRIs, the government wisely initiated the brilliant concept of Overseas Citizen of India. It encouraged them to buy property in India without imposing taxing conditions that are now being proposed to be imposed. It will not be right to penalize them retrospectively.
Hence, NRIs should continue to get the exemptions which they get now. It would be too harsh to tax them at the highest slab. It will be too harsh to evaluate on the basis of current market value which is heavily inflated. Evaluating at market value is merely speculative. The owner does not have that cash on hand and it is not right to set the notional value so high.
The very concept of applying market value which is not realized until the property is sold is itself wrong. There is no income when the property is not sold or rented out. Other tax laws such as taxing capital gains take care of that once the property is sold. It is highly wrong to use the concept of market value for any purpose except when the property is sold. How can one pay tax when there is no income. Notional income is no income and is not tangible.
Shown below is copy from an e-mail received
Beware of new tax code which would be effective from 1st April 2011 hitting all NRIs specifically as follows:
a) Interest income flat 20%
b) Capital gains tax- flat 30% with out any basic exemption limits
c) Income from Mutual funds - flat 30%
d) Presumptive rental income on property values @ 6% either rented or not,
No more NRIs are needed for MOTHER INDIA !!!!!!!!!!!!!!!
India's New Tax Code to adversely affect NRI's
The 48-year-old Indian Income Tax Act is being replaced by a new Direct Tax Code effective April 1, 2011. The provisions of the new Tax Code will have a substantial adverse impact on NRIs who own property and stocks. In the case of property, elimination of tax deductions and the presumptive rate of taxation will adversely impact potential investors.
The new Direct Tax Code is expected to tax:
1. Income (including Non-Resident Ordinary interest) at a flat rate of 20 per cent without even the shelter of the basic exemption limit.
2. Hitherto fully exempt long-term capital gains on equity and equity mutual funds at a flat rate of 30 per cent.
3. Aggregated capital gain income at a flat rate of 30 per cent. (Indian residents, however, will pay 30 per cent tax on capital gains only if such gains are above Rs 25 lakh. This tiered system of tax is not available to NRIs under the Direct Tax Code.)
Under the Direct Tax Code, most NRIs and investors in property will pay heavy price for buying property in the motherland. They will pay tax on the higher of the actual or 'presumptive rent' for let out or deemed let out properties. (Presumptive rent, a new concept under the Direct Tax Code, has been fixed at 6 per cent of the rateable value stipulated by the local authority. Where no rateable value has been fixed, 6 per cent shall be calculated with reference to the cost of construction or acquisition of the property.)
For example, a tenant pays rent of Rs 25,000 per month on a property that costs Rs 1 crore (Rs 10 million). The annual rent of Rs 300,000 is 3% of the property cost. Under the new Tax Code, the landlord will have to pay tax as if he is receiving Rs 600,000 (6 per cent of a Rs 1 crore). If the property lies vacant, tax will still be payable for the presumptive rent. Currently, one of the key attractions of India is a tax-friendly capital market system. If this is taken away, there is no gauging the extent of collateral damage that will take place.