There have been instances when a burning matchstick, casually dropped, has set a palace on fire. And its flames have taken a very long time to be doused. Somewhat similar is the state of the very extravagant Indian Premier League (IPL) of cricket these days following allegations of mismanagement. The flames are leaping.

Feeling some extreme heat is the Indian cricket establishment, the IPL's mix of business and Bollywood franchisees, and yet-to-be-identified intermediaries who may have bankrolled some of the teams. Heads have rolled, and on the evidence thus far, the summer of 2010 has thrown up yet one more crisis of enormous proportions in Indian cricket, much like what match-fixing precipitated exactly 10 years ago. Unlike last time, it is not the cricketers who have let us down.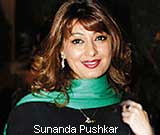 At the centre of this hard-to-let-go-of-the-front-pages crisis story have been two unlikely warriors—a sophisticated politician and a canny businessman both of whom have been delivered knock out blows by the establishment. It remains to be seen whether by the time the flames are doused, and the allegations investigated, Indian cricket changes for the better.

Diplomat, author and politician Shashi Tharoor's considerable intellectual talents have never been in doubt. Neither has been his impeccable articulation of global issues. He is a first-rate thinker whose world views have drawn appreciation from intelligentsia. Once disillusioned by the declaration of emergency in India in the mid 1970s, he chose to give the civil services examinations a pass, and leave. He opted for higher education in the U.K. and the U.S.A. and finally settled down in the United Nations, an institution he served for nearly three decades with aplomb. His recent entry into Indian politics was not without fanfare. He won the Lok Sabha seat on his very first attempt and not surprisingly was rewarded with a junior minister's berth in the Foreign Affairs Ministry. May be he did not have enough on his plate (apart from a full time cabinet minister, there is another junior minister at the ministry), somehow, therefore, finding the time to pursue his fondness for the game of cricket—which he has periodically described as a sport he plays "very badly"—by cobbling together a team at the ministry. It is to some of these ministerial cricket matches that he invited a lady friend, Sunanda Pushkar, who in days to come would find herself in the eye of a serious IPL storm.