RECOGNITION

---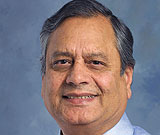 Battelle's Chauhan Earns Distinguished Alumnus Award from the Indian Institute of Technology, Kanpur

Battelle Senior Program Director Satya Chauhan has been awarded Distinguished Alumnus status in the category of Professional Excellence from the Indian Institute of Technology, Kanpur. The top-ranked school in India is where Chauhan earned his Bachelor of Science degree in chemical engineering. He also holds a Master's of Business Administration degree from The Ohio State University and a Ph.D. in chemical engineering from Case Western Reserve University.

"I am honored to have been recognized by my alma mater for such an award," said Chauhan.

Chauhan has been focused on environmentally conscious research since before being "green" was cool. Currently at Battelle, he leads the development and commercialization of green energy, products, and processes.

During his 35-year career at Battelle, he has received more than 50 Battelle and international awards, including his seven R&D 100 Awards. In addition, Chauhan received a rare "Industrial Innovation" award given in 2008 by the American Chemical Society (ACS) for commercialization of environmentally friendly aircraft and runway deicing fluids. He also received a "Distinguished Inventor" award in 2007 from Battelle for having received more than 15 United States patents while working for Battelle. In 2009, he received a "Special Technical Leadership" award from Battelle for his lifetime of technical achievements.

Chauhan's professional career has had four key focus areas: (a) leading research and development (R&D) teams representing multiple disciplines to solve complex problems; (b) solving key societal problems related to energy, environment, water, and health; (c) creating patentable, new technologies and advancing the same to market introduction; and, (d) advancing green energy products and processes.

Chauhan joins five of his former classmates in earning the award. There will be an award ceremony on March 11 in India as part of the school's alumni convention.

As the world's largest, independent research and development organization, Battelle provides innovative solutions to the world's most pressing needs through its four global businesses: Laboratory Management; National Security; Health and Life Sciences; and Energy, Environment and Material Sciences. It advances scientific discovery and application by conducting $6.5 billion in global R&D annually through contract research, laboratory management and technology commercialization. Headquartered in Columbus, Ohio, Battelle oversees 22,000 employees in more than 130 locations worldwide, including seven national laboratories which Battelle manages or co-manages for the U.S. Department of Energy and the U.S. Department of Homeland Security and a nuclear energy lab in the United Kingdom.

Battelle also is one of the nation's leading charitable trusts focusing on societal and economic impact and actively supporting and promoting science, technology, engineering and mathematics (STEM) education.
---

Award for NRI editor of 'The King's Speech'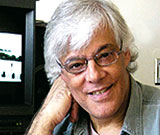 Tariq Anwar, the India-origin editor of the Oscar winning 'The King's Speech' received an award from John Bercow, speaker of the House of Commons in February.

Bercow presented Anwar the Special Award for Achievement in Film as part of the Asian Voice Public and Political Life Awards 2011.

The Awards are held annually to honour people who have made a special impact in the preceding 12 months. The ceremony was held in the Members' Dining Room of the House of Commons, and attended by many high profile figures from the Asian community in the UK.

Other winners include Ed Miliband, Leader of the Opposition as Parliamentarian of the Year, Michael Gove MP, Secretary of State for Education as Cabinet Minister of the Year and Ranjit Mathrani, Community Award.

Indian-origin Labour MP Keith Vaz said: "The British Asian community has made a great contribution to our country.

It is fantastic to have the opportunity to honour Tariq Anwar and his role in the success of 'The King's Speech' so soon after their success at the BAFTAs and before the Academy Awards alongside other esteemed public and political figures such as Ed Miliband MP and Michael Gove MP who work to celebrate the diversity of our multicultural country."
---


Tulu Koota Honours Oscar Fernandes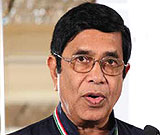 Senior Politician and Rajya Sabha Member Oscar Fernandes was honored in February by Tulu Koota Officials at Marriot Hotel in Doha.

Fernandes who was on his maiden visit to the state of Qatar arrived in Doha to attend the Conference of Kerala Congress NRI Unit in Qatar. The President of Tulu Koota Qatar Ramachandra Shetty felicitated the visiting Parliamentarian on behalf of the people from Tulunadu.

Fernandes while addressing the delegation appreciated the contributions made by NRI associations to the underprivileged people in their hometown. He said he was aware of the various activities that are being organized by the koota for the benefit of people from coastal Karnataka. "It is not easy being away from home, yet associations like Tulukoota have been promoting the spirit of brotherhood and the rich cultural heritage of Tulunadu away from their hometown," he said and urged the members preserve their culture and pass them on to future generations.

Senior member of the Koota including Divakar Poojary, Prakash Chandra Ajila, Rocky Fernandis, M. Iqbal Manna, Dinesh Chandra Shetty, Prakash Rao, Ashmath Ali, Seetharam Shetty, Shridhar Nayak, Sandesh, Kiran were also present.

The newly appointed President of Qatar Unit of National Congress Party Hassan Chougle was also present on this occasion.
---


Tamil Nadu Government honours for Doha Bank CEO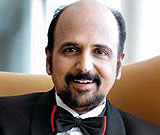 R Seetharaman, CEO, Doha Bank, a leading financial institution in Qatar, has been conferred with the Kalaimamani award, instituted by the Government of Tamil Nadu. Seetharaman received the award from the Chief Minister of Tamil Nadu, K. Karunanidhi, at an event held in February.

With over two decades of experience in banking, information technology and consultancy, Seetharaman is accredited with transforming the Qatar-headquartered Doha Bank as the best performing bank in the region and sustaining the position over the last 7 years. Under his leadership, the Bank has become an extremely vibrant entity with sustainable performance.

Seetharaman is also very active in promoting economic cooperation between Qatar and India. He has taken strong initiatives towards showcasing India as an attractive investment destination.

As a role model to all Indians, Seetharaman has contributed significantly in enhancing the profile of India at the global stage. He has played a key role in the setting up of a non-banking financial services company (NBFC) in India. Doha Bank began operations in India with equity investment in the erstwhile Kochi-based Select Securities that has been subsequently renamed Doha Brokerage and Financial Services. DBFS has over 140 offices across India offering share and commodity broking and other financial services. The bank has tied up with banks and NBFCs across India, including Axis Bank, IndusInd Bank and Tata Asset Management, for distribution of financial products to its large base of NRI-customers.

Seetharaman is one among the most sought after economists in the GCC region. On a regular basis, he is a regular on leading media including CNBC, BBC World, Reuters, Forbes, Dow Jones and Bloomberg and host of regional media channels for sharing his opinion and for seeking his expert comments on recent developments and issues in global economics, banking and financial affairs.

Seetharaman is highly committed towards social causes such as environmental protection. He has organized a series of environmental seminars across the globe on "Global warming and Climatic challenges" creating awareness about the subject and the steps every corporate and individuals in society needs to take to conserve the ecological balances. These efforts have been very well appreciated by society, corporate houses and government dignitaries.
---

Government of Russia honors Sunny Varkey, Chairman of GEMS Education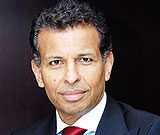 Government of Russia has presented an 'Honorary Order - Public Recognition' award to Sunny Varkey, the Founder and Chairman of GEMS Education, the largest education provider in the UAE.

The Government of Russia, through its consulate in Dubai, said in a statement, Mr. Varkey has made a major personal contribution to the international humanitarian cooperation and charity support to disabled children. He has also been a key personality in the development of friendly relations between the people of the Russian Federation and the UAE. We are proud to be presenting this honor to him.

Mr. Varkey was honored with the award for his philanthropic and long standing support for the Rashid Pediatric Therapy Centre.

Mr. Varkey said he was honored and humbled to receive the award and thanked the Government of Russia for the recognition. He added that the newly established Varkey GEMS Foundation would continue the focus of giving back to the community. The education focused Foundation aims to impact 10 million underprivileged children globally.

Mr. Varkey has received numerous acknowledgements and awards in the past including the Padmashri Award, the highest civilian honour by the Government of India in 2009.
---
EDUCATION

Junior Citizen honoured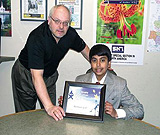 Harnoor Gill, 12, of Georgetown was recently recognized with an Ontario Junior Citizen of the Year Award which he received from Independent & Free Press managing editor John McGhie.

Gill, a Grade 7 student at Stewarttown Middle School was one of 105 youngsters from across Ontario to receive the award for outstanding contributions to their community.

Apart from various school groups, Gill is involved in numerous community groups including the Mayor's Youth Action Committee, Willow Park Ecology Centre, Air Cadets and is a member of It's Bollywood dance studio in Brampton where he lends his dance talents to numerous fundraising events.

Gill, who posts tops marks in school, also has volunteered for several environmental causes and fundraisers in Halton, Peel and the GTA.

The Junior Citizen Award is a program of the Ontario Community Newspapers Association and is sponsored by TD Canada Trust and Direct Energy.
---

Troubles not yet over for TVU students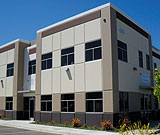 Students duped by the fraudulent Tri-Valley University, California are in for more trouble as many of them will have to stretch their stay in the US for about eight more months if they want re-entry into the country.

Immigration and Customs Enforcement (ICE) had earlier given the students three options: of leaving the country immediately, of staying in the US after pledging a date of departure or staying on to apply for reinstatement of visa status. ICE had also promised the students a safe exit.

The students, however, said that they will have to spend several months in US even to exercise any one of ICE's options. They said that those among them who were booked under visa fraud charges and those who were kept on surveillance for further investigation might have to stay on for over seven months to get their records cleared. While ICE has offered them an option for immediate exit, students said the federal agents have made it clear to them that they will be denied re-entry into the country if they leave without clearing their track record.

Even students who are planning to get a reinstatement of visa status, will have to stay in the country for about eight months. Under the Students Exchange and Visa Programme (SEVP), it takes a minimum of six months for a new visa to get issued.

Tri-Valley students are already contacting their relatives for money, sources said. "They will have to pay about 1,500 to 2,000 dollars for the advocated fee alone. And for living expenditure they have to spend about 10,000 to 15,000 dollars a year, to state the least," said parent of a Ph D student who studied in the university.

Several Tri-Valley students were funding their stay in the US by working in local companies under the university's Curricular Practical Training (CPT). With the university shutdown, many of them lost their jobs and are now depending on members of the Telugu community in US for legal and financial help. Their relatives too are helping them financially.

Meanwhile, a relative of a girl student from the city said that some of the students are planning to leave the US for good. "They might not wait for charges to be cleared as they do not want to go back to the country. But for those who have their spouses and relatives there, the stay will have to extend for some more months," said the student's relative.

Meanwhile, ICE has asked students to get in touch with them directly in case of trouble. The NRI cell in Hyderabad, has, however, not received complaints or enquiries about the expected prolonged stay of the students.
---
NRI BUSINESS

Indian Business Leaders' Roundtable

CORPORATE bigwigs from the local Indian community are set to give the Singapore Indian Development Association (Sinda) a leg up.

The self-help group announced on Thursday that it has formed an Indian Business Leaders' Roundtable (IBR), which would comprise both non-resident Indian (NRI) and local Indian businessmen.

"In setting up the IBR, Sinda hopes to engage NRI and local Indian business leaders on issues relating to the Singapore Indian community, and tap on their collective expertise and networks to help the target group served by Sinda and to and raise their aspirations,' said Sinda in a statement in February.

Sinda has been organising a wide array of programmes to help raise the educational performance of ethnic Indian students and the social well-being of the less fortunate from the Indian community since 1991.

It said the IBR will primarily serve to help integrate businessmen and other professionals from India. It will also create a platform for networking and sharing of ideas among Indian and Singaporean business leaders on a regular basis, as well as support Sinda in its wider mission. Finance Minister Tharman Shanmugaratnam, who is also chairman of the Sinda Board of Trustees, will be the patron of the IBR.


CRIME AND PUNISHMENT
---


NRI's land sold using fake papers, accused missing

An NRI and her daughter from Malaysia were made to run from pillar to post for more than a month seeking justice from police and the district land authorities after the girl's cousin had allegedly usurped her rightful claim and had threatened her of a physical harm over a 10-kanal land in Ranimajra village at Mullanpur.

The aggrieved women alleged that despite an FIR being registered in the matter against the accused, his henchmen threatened them with dire consequences if they did not let go of the property.

In her complaint to the police registered on February 6 at Mullanpur police station, 73-year-old Nachchttar Kaur, a resident of Kuala Lumpur in Malaysia, had alleged through a relative living in Chandigarh that she came to know on January 10 that her second cousin, Baldev Singh, a resident of Ranimajra village in Mullanpur, had sold off the land by preparing a fake general power of attorney, which her expired husband had bought nearly three decades ago on January 6 in 1982.

She told the police that when she landed in Mullanpur to confront her cousin, she found out that Baldev Singh was residing on her property and during the argument, she was threatened with dire consequences. She added that she had approached the office of the Tehsildar in Majri block and was told to register a police complaint.

However, according to Kaur, officials at the police station had delayed the matter and she had sought direct intervention of a senior district police official, who had referred her to the office of Mohali SSP, where the district chief marked an inquiry into the matter by DDA Legal.

After conducting an inquiry and on finding that Kaur was being wrongfully denied of her legitimate claim over the land, DDA Legal submitted the report to the SSP, and thereafter, a case under sections 420, 465, 467, 468, 471 of IPC was registered against Baldev Singh, who is absconding.

Nachchttar Kaur has said that she and her daughter were allegedly abused, threatened and even man-handled by Baldev Singh and some goons.

She said, 'The henchmen hired by my cousin would not let my daughter and me enter the area. Since the report came out in my favour, I went to the office of the deputy commissioner on Wednesday and he marked an immediate inquiry into the matter from the office of Mohali SSP, who has assured me full cooperation in case the accused or his henchmen try to harm us in any way.'
---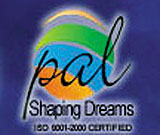 Villa vanishes, NRI duped of Rs 4 lakh by builder

They say one must never build castles in the air. Beijing-based Indian businessman Sanjeev Gupta however didn't seem to heed to that saying. Four years ago, when Gupta had come to India on a visit, he was persuaded to book a plot in Faridabad by a realtor and promised that he would see his sprawling villa come up there a few years later.

Deal done, Gupta returned to China and from there tried to keep tab on the project. But all his attempts to gauge the progress failed. It turned out that the plot was never owned by the builders in the first place.

In 2007, Pal Infrastructure and Developers had advertised in newspapers and through dealers their project in Faridabad's sector-78 where they offered independent villas spread over 200 square yards.

"I paid the booking amount of Rs 4,25,000 and was supposed to get the possession of the villa within two years. As I had returned to China after booking it, it was difficult for me to keep a tab on the building progress. But when I returned after two years, I was surprised to see that not even the excavation work had started at the site," said Gupta, who was in India recently on a vacation.

In the agreement between the builder and the house owner, it was stated that the builder will refund the amount deposited by the owners along with interest if they failed to deliver the said units within 15 months. However, even after 24 months, the builder had not provided Gupta with the allotment letter. "I then applied for cancellation of our booking on February 2009. The builder issued me nine post-dated cheques totalling Rs 3,56,465 signed by the director. But, when I presented the first cheque on the due date, it bounced and I was told that the account had been closed on February 2, 2010."

Gupta then reported the matter to the builder, who issued him two new cheques. "We believed them again and to resolve the issue amicably, returned the previous cheques to them. Again, when I deposited the cheques, they were returned citing insufficient funds as reason.

They fooled me twice. Now my vacation is also over. Moreover, they have also moved their office to some other place. I am left with no option but to file a FIR." Gupta is not the only one who has been duped by this builder. Pradeep Gupta, a resident of Malviya Nagar, who was duped in the similar fashion has also lodged an FIR at Prashant Vihar police station against the builder.

"I filed the complaint in March last year but there has hardly been any progress in the case. It's really sad that the police seem to be harbouring such criminals. I personally know at least 50-60 investors who have been duped lakhs of rupees like me," said Pradeep. When contacted, Pal Infrastructure refused to comment.
APPOINTMENT
---

Four NRIs appointed as Queen's Counsels

A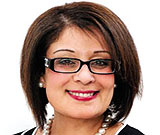 leading London-based barrister Kalyani Kaul and three others of Indian origin have been appointed Queen's Counsels (QCs) by the Queen.

50-year-old Kalyani, who has handled high-profile cases in the UK, is one of the 120 QCs appointed this year and one of the four NRIs chosen. She is currently working as a Recorder and presides over hearings in county courts.

The other three NRI QCs appointed this year are Poonam Arjandas Melwani, Rajiv Menon and Rohan Anthony Pershad. Queen's Counsel is a status conferred by the Crown, that is recognised by courts. Members have the privilege of sitting within the Bar of court.

Kalyani, who was the third highest paid barrister in terms of legal aid payments in 2005, said: "I am still a Recorder, specialising in serious crime cases. The appointment as a QC is a good thing and it adds to the status. I will handle more serious work which only QCs can handle."


New HC for Trinidad and Tobago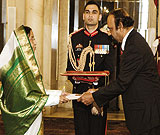 H.E. Chandradath Singh, High Commissioner of Trinidad and Tobago to New Delhi, presents his credentials to President Pratibha Patil

CLARIFICATION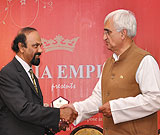 The previous issue of our magazine erroneously reported in the caption that Trinidad's high commissioner Chandradath Singh receives the NRI Award on behalf of his foreign minister Surujrattan Rambachan. At the time of receiving the Award from Minister Salman Khursheed on January 10, 2011, Singh was a high ranking official of the Ministry of Foreign Affairs, Trinidad and Tobago. He was yet to submit his credentials to President Patil, and was, therefore, not a High Commissioner.
The error is regretted — Editor
UK LOOPHOLE
---

UK eyes loophole that allows rich pay low-stamp duty on homes

Britain plans to plug a loophole that allows super rich like NRI steel tycoon Lakshmi Mittal and Saif Gadaffi—son of the Libyan dictator Muammar Gaddafi—to avoid paying hundreds of thousands of pounds in stamp duty on their homes, a media report has said

According to the Sunday Times, the loophole involves registering the property in the names of companies rather than people, though those involved may have other reasons for choosing company ownership.

Mittal lives in a mansion near Kensington Palace, West London, which has a jewel-inlaid swimming pool and parking for 20 cars, and is decorated with marble from the same quarry as the Taj Mahal.

The property has been owned by Laken Properties since June 2004, when it was bought by Mittal for GBP 57.1 million.

Mittal also has a second property in Bishops Avenue, Hampstead, known as The Summer Palace. It was purchased by a company called Spalace in 2002. Both Laken Properties and S Palace are dormant British companies.

The Mittal family declined to comment but it is understood that stamp duty was paid at the time of purchasing the properties.

Bob Geldof, the Live Aid organiser, and Zac Goldsmith, the Tory MP who prides himself on his green credentials, are among those who have followed this route. A home registered in the name of a company allows the owner to simply sell the shares in the company rather than the property itself.

The company shares attract 0.5 per cent in stamp duty rather than the 5 per cent levy to be imposed next month on houses costing more than GBP 1 million and sold the traditional away.

Under the loophole, a house worth GBP 20 million attracts a stamp duty of GBP 100,000 for the next owner rather than GBP 1 million.


VOTING RIGHTS
---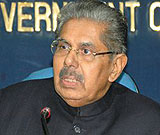 Voting opportunities to NRIs in poll-bound states with a rider
NRIs hailing from the five poll-bound states will be able to vote in the elections for the first time but they will have to be physically present in their place of origin to exercise their franchise. The Election Commission has already issued guidelines for enrolment of names of NRIs in the rolls after holding several rounds of discussions with the ministries of External Affairs and Overseas Indian Affairs.

"Citizens of India living abroad, who have not acquired the citizenship of any other country, can make an application in Form 6A directly to the Electoral Registration Officer (ERO) of the constituency within which the place of residence of the applicant as given in the valid passport, falls," Overseas Indian Affairs Minister Vayalar Ravi said.

Officials said the assembly polls in the five states will be the first occasion when NRIs will be allowed to vote in elections in the country even if they stayed for more than six months outside India at a stretch.

According to earlier rules, an NRI's name gets deleted from the voters' list if he or she stays outside the country for over six months at a stretch. Grant of voting rights has been a long standing demand of nearly 11 million NRIs and Prime Minister Manmohan Singh had promised the community early last year that their demand will be met by the government.

Representation of People (Amendment) Act, 2010 has allowed an Indian citizen residing abroad to enrol in voter's list and exercise his franchise even if he or she remained away from the place of residence in India for more than six months owing to employment, education or otherwise.

"The eligible NRIs will be able to vote in the upcoming assembly polls in five states," said an Election Commission official.

For enrolment of names in voters' list, an NRI can go to an ERO in person or send by post his application to the ERO concerned. A postal application must be accompanied by copies of the passport and some other documents duly attested by an officer of the Indian Mission in the country concerned. After enrolment, an overseas elector will be able to cast his vote in an election in the constituency, in person, at the polling station where he is registered as an overseas elector.

The officials said the decision of the ERO on application of an overseas voter will be communicated to the applicant by post on his address in the foreign country stated by him in the application and also by SMS on the mobile number given by him.

Although Parliament had in August last year passed the Representation of People (Amendment) Bill, 2010, to allow NRIs to vote in Indian elections, the process to finalise the norms took time due to initial differences between the government and the Election Commission.

INSIDER TRADING
---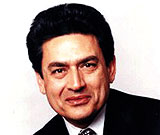 Ties with Rajaratnam were strained: Gupta

Amid dismay and gloom in Indian and NRI corporate circles over alleged insider trading charges against management icon Rajat Gupta, the former McKinsey honcho has denied any wrongdoing, saying that the US Securities and Exchange Commission case is based on speculation and hearsay, and promising to defend himself vigorously.

In an email to the Dean of the Hyderabad-based Indian School of Business (of which he is a co-founder) which was forwarded to the faculty and alumni, Gupta said he is "stunned and shocked" by the proposed action.

"Let me assure you, I have done nothing wrong. The SEC's allegations are totally baseless. I am informed by my lawyers that the case is based on speculation and unreliable third hand hearsay. Just to be clear: there are no tapes or any other direct evidence of me tipping Mr Rajaratnam. I did not trade any of the securities involved, nor did I share in any of Mr Rajaratnam's profits," Gupta wrote in the mail.

In fact, Gupta added that during the period in question, the "business relationship between Mr Rajaratnam and I were strained". He did not elaborate.

The SEC has charged that Gupta, as board member of prominent American companies, illegally passed on tips to Rajratnam, a Sri Lanka-born hedge fund manager, enabling the latter to illicitly rake in millions of dollars in quick profits.

The case has rocked not just Indian and NRI corporate circles but also Wall Street, where Gupta is highly-regarded as a management icon who epitomized immigrant industry and success. "McKinsey is the closest thing the business world has to a confessional, and he (Gupta) was the high priest," one US business school dean was quoted saying in the BusinessWeek.

Gupta himself sounded indignant over the charges, telling associates in the email that he has spent his entire professional career zealously guarding the confidences of his clients "and there is no reason for me to suddenly deviate from a lifetime of probity and honor".

Gupta was backed by ISB Dean Ajit Rangnekar who told the faculty that he has known and worked closely with Gupta for eight years now, and has always been impressed by his "thorough professionalism, integrity and commitment to values".