As the Indian economy continues to grow at a brisk pace thanks to huge capital inflows, the Kotak Group offers overseas investors a wide range of services, including commercial banking, stock broking, asset ­management and life insurance

India's growth has accelerated progressively since the 1960s. From the moderate rate of growth of 3.5% up to 1980, growth accelerated to 6.0% following the reforms of the early 1990s. Over the past four years, the growth performance has been even more impressive, averaging 8.5% per year; and, over the past fiscal year it was 9.4%, the fastest rate in 18 years.

Overseas investors interest in the Indian Equity markets
Improving macroeconomic fundamentals and greater integration with the world economy have increased India's global competitiveness, placing the country on the radar screens of investors the world over. Market infrastructure, regulatory institutions and corporate governance in India compares favorably with developed markets. With the expected rise in GDP growth, these factors will combine to make a strong case for India to have a larger share in the overall investment pie. Given India's coming prominence in the world equity markets, international investors are now prepared to include India in their investment portfolios.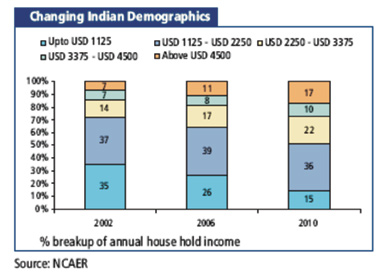 Singapore has emerged as one of the top foreign investors in India. During the period April 2000 to May 2008, approvals for Foreign Direct Investment from Singapore to India (excluding NRI and euro issues/portfolio investment) amounted to USD 4.9 billion, making Singapore amongst the largest foreign investors in India.
India and Singapore are mutually important economic partners. Infact, Singapore is India's largest trading and investment partner in ASEAN. The increasingly close relations between India and Singapore in recent years have been underpinned by a dramatic growth in bilateral trade and investment linkages. India is looking for infrastructure investments, critical technologies and export markets. Singapore has surplus capital and could be a useful partner in infrastructure development in India as well as investment in Indian companies.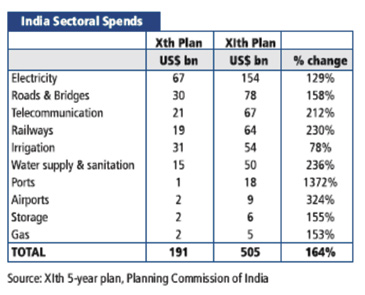 The Kotak Advantage
The Kotak Group is one of India's leading financial services organizations offering a wide range of services including Commercial Banking, Stock Broking, Asset Management, Life Insurance, Retail Banking and Investment Banking.
The international subsidiaries of the Kotak Group have a presence outside India since 1994 with offices in Dubai, London, New York, Mauritius, San Francisco and Singapore. These subsidiaries specialize in providing services to specialist overseas investors seeking to invest into India. The offerings are differentiated India investment solutions that span major asset classes including listed equity, private equity, real estate and fixed income. The subsidiaries also lead manage and underwrite international issuances of securities.
The Group has a large on the ground asset management and research team covering close to 300 stocks across 30 different sectors in India. It manages & advises investments through domestic mutual funds, domestic insurance, portfolio management & offshore investment products. The Group also has significant expertise in managing assets across investment strategies, market capitalization and offers a vast product range for India. In fact it, focuses on offering pure 'India solutions' in the financial sector and thus does not offer products on various geographies like other global players.
The offshore asset management team of Kotak leverages the Group's substantial presence on the ground and its commendable track record to benefit the specialist overseas investors.