CRIME AND PUNISHMENT

Belgium-based NRI, parents sent in cop custody in suicide case
An NRI working in a diamond unit in Belgium and his parents, arrested for allegedly forcing the former's wife to commit suicide, were today remanded in police custody for two days by a local court. Bhakti, wife of NRI Tejas Shah, jumped to death from the third floor of a residential apartment in suburban Borivali on May 10 after allegedly being tortured by her husband and in-laws, police said. Subsequently, Tejas (32), her father-in-law Vasant Shah (62) and mother-in-law Sulsha (55) were arrested on charges of abetting suicide and harassment following a complaint by Bhakti's father yesterday, police said. The three were produced before a local court which granted custody till May 13. The custody was sought in order to verify the allegations levelled against them by Bhakti's father Bharat Jogani.
According to B Chate, senior inspector at Borivali police station, investigators were getting the mobile phone records of Tejas and his parents examined. They had telephoned Jogani on the morning of Bhakti's suicide. The couple, parents of a five-month-old boy had returned to Mumbai to facilitate the delivery of the child. Police sources said the deceased had attended her brother's marriage in Ahmedabad a few days ago and had left her jewellery in the maternal house in Andheri here. Upset with this, her in-laws had repeatedly asked her to bring the jewellery, they said, adding they had a heated argument over this matter after which Bhakti jumped to death. "Jogani has alleged it was not the first time his daughter was harassed," said a police officer.

CONSUMER FRAUD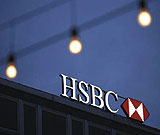 HSBC Bank asked to compensate NRI
The UT consumer forum has directed HSBC Bank to pay Rs 50,000 as compensation to an NRI for harassment caused to her, along with a litigation cost of Rs 5,500. Complainant Parvinder Grewal, an NRI presently residing in Sector 9, Chandigarh, had alleged that she took a safe deposit locker with the bank at a rent of Rs 2,500 per annum, which was to be debited from her account. Alleging that after deducting the amount of Rs 2,500 on January 23, 2009, her account showed a balance of Rs 35,287, Grewal stated that she had received a letter on August 29, 2009, from the HSBC Bank regarding a final notice to discontinue services, which expired on January 14, 2009, on account of failure to receive the arrears in time. "I visited the bank on December 14, 2009, to operate the locker but was shocked to know that it had been broken on November 12, 2009, without any notice.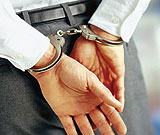 NRI banker jailed for fraud in UK
An Indian origin employee of the Barclays bank in Leicester has been given a 1-year jail sentence for dishonestly fleecing two customer accounts of over 68,000 pounds.
Sunny Sodha, 27, a personal banker at Barclays, carried out a sophisticated scam by moving the cash to a number of bogus accounts, the Leicester Crown Court was told.
Victoria Rose, prosecuting lawyer, said, "He transferred money from two customers' savings accounts into their personal current account and opened a new account in a false name and transferred the money into that account".
On both occasions the cash was then filtered into eight other accounts.
He then wiped out various transaction details as the money quickly disappeared, according to reports from Leicester.
Rose said that it could only be proved that he received 7,000 pounds, which Judge Mark Rogers ordered it be confiscated to compensate the bank.

POLITICS

NRI MPs in Canada—Mixed Fortunes
| | |
| --- | --- |
| Gurbax Malhi | Bal Gosal |
| Ujjal Dosanjh | Navdeep Bains |
| Ruby Dhalla | Sukh Dhaliwal |
The general elections in Canada, held on May 2, have thrown up more than one surprise. Besides electing a Conservative majority government to power, amidst apprehensions of electing another minority government, the elections have also seen many prominent Punjabi NRI faces bite the dust, much to the shock of Punjab. Eight Canadians of Indian origin have made it to the Parliament, though.
Gurbax Malhi, the most prominent face of Punjabi community in Canada, who was the first Sikh politician to enter the Parliament wearing a turban, and who had never seen defeat ever since he started his winning streak in politics since 1993, lost the elections this year. Shockingly, this Liberal party candidate from Bramalea-Gore-Malton finished third, having tasted defeat at the hands of Bal Gosal, another Canadian of Punjabi origin representing Conservative Party, followed by Jagmeet Gill of New Democratic Party (NDP), who scored second hightest votes. Four other Liberal heavy weight MPs - Ruby Dhalla, the controversial former actress-turned-doctor-turned-politician who was hoping to repeat another term in the parliament; Sukh Dhaliwal, who created a flutter last year by introducing a motion in Canada's Parliament, to accept November 1984 riots as genocide'; Ujjal Dosanjh, who had recently cautioned the Indian and Canadian government about militant activities of Punjabi terrorists in Canada; and, Navdeep Bains, who was being hailed as a 'rising star' in the national politics of Liberals- failed to reconnect with their voters.
"Voters back home had gained an impression that these big politicians were visiting India and mingling with the rich and powerful there, more often than they spent time here amidst their voters," radio presenter Kuldip Deepak, who holds talk shows on 'Punjab di goonj' (Echo of Punjab) said.
"Electioneering, this year, also drove home one point strongly- that, it was important to woo the ethnic communities," says Deepak. Print journalist G S Gill added, "both, Stephen Harper (Canada's PM and Conservatives Party leader ), and Michael Ignatieff (Leader of Liberals Party) repeatedly came to support their respective candidates, Param Gill and Ruby Dhalla, at Brampton Springdale."
Baisakhi parades in various provinces also saw these national leaders wooing the large Punjabi communities in the run up to elections. Ruby Dhalla even used the Indo-Pak semi finals of IPL to play with her constituents and celebrate India's win in a well publicised event, while Liberals asked Naveep Bains to address Punjabi - majority constituencies elsewhere too, other than his own - Mississuaga Brampton South. But, in the end, it was a conservative sweep, which made the mighty fall.
---
NRI TRAVEL BUSINESS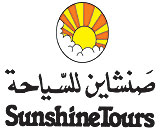 Key brochure launched
Bahrain tour operator Sunshine Tours launched the 2011 edition of its brochure at the Bahrain Pavilion on the opening day of the Arabian Travel Market in Dubai.
The 40-page full colour glossy brochure features tailored holiday packages to 38 countries around the world offering an extensive range of holiday options.
It also includes the Globus family of brands covering Cosmos Coach Tours, Globus, Avalon Waterways and Monograms. Thomas Cook NRI Tours, Ascott International, Holiday Autos and more.
The brochure has been launched with the support of Qatar Airways and AXA insurance.

---
REGIONAL MEETINGS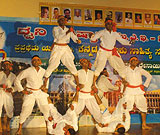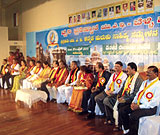 Kannada Regional Meet in Uae
The committee members of Dwani Pratishtana in the UAE seemed to be fully prepared for the 'First ever Kannada Chutuku Sammelana' which was part of their silver jubilee celebration, held at Philadelpia School, Ghusais witnessed by large number Kannadigas from all over UAE.
The programme started at around 5.00 pm with the guests being welcomed by live drums and trumphets (Chende – Khombu vaadhana) in the presence of Yakshagana samavesha dressed alongside the tableau on to the main stage. The drum beats went on for some more time displaying the various rhythmic beats of which the sound waves sent across UAE the message of the opening of the programme.
Ananth Rao, the master of ceremony opened up the programme in his unique style depicting the pure Kannada dialect and comforting the guests and invitees on to the seats. S Madhusudan welcomed the guests followed by prayer song by Ashwini Sathish. Soon Ananth invited all the guests on to the stage for the proceedings with lighting of the lamp and inauguration of the function with the song, "Hachevu Kannadadha Deepa" playing on the background in sync with the lighting of lamp.
The stage was decorated beautifully with a large number of guests to include president of the Chutuku Sammelana, senior poet Dundiraj, inaugurator Srinivas Sreerangam, chief guest, energy minister from Kasrnataka, India Shobha Karandlaje, chief of NRI Forum and MLC Capt Ganesh Karnik, actress Girija Lokesh, litterateur Dr Na Damodar Shetty, Dr Jayaprakash Mavinakuli, actress Tejasvini Prakash, Karnataka Sangha Abu Dhabi president, Sarvotham Shetty, managing director of Arab Udupi Group of Restaurants, Shekar Shetty, MD of Chilly Willy Trading, Satish Venkatramana, MD of Fortune Grand, Ravish Gowda, MD of Fortune Hotel Al Rigga, Pravin Shetty, MD OF Reliable Fabricator James Mendonza and president of Dwani Pratishtana, Prakash Rao Payyar. Sarala and team rendered a 'naada geethe' . President Prakash Rao Payyar, gave a welcome speech while the guests were introduced with flower bouquet by Dwani Pratishtana. The inaugural speech was rendered by Sreenivas Sreerangam who briefed the audience on the 'chutuku' seminar. Next was a speech by Shobha Karandlaje whose encouraging speech was well appreciated by the audience. She said, "I have not come to teach you instead to learn from you and pass on your good work to my colleagues in Karnataka who should follow you." Later Karnik spoke few words in Kannada blended with English phrases which was short and sweet.
Some of the eminent Kannadiga personalities of UAE who excelled in various fields were identified and felicitated with silver jubilee honours with shawl, flower, fruits and appreciation letter. Former president of Karnataka Sangha Dubai, B G Mohandas of Gulf Kannadiga.com for his contribution in the field of Journalism, Aryabata awardee Satish Venkataramana of Chilly Willy Trading in the field of Business, Suma Narayan in the field of Music, Kannada Koota's Eeranna Moolimani for his contribution to the field of Literature, Nritya Vidushi Namitha Ananth for her contribution in the field of Dance, Stalwart of Billawas Dubai & NE, Satish Poojary of Shiv Saagar Restaurant for his contribution in Organizational Excellence and Kishore Gatti for his contribution towards 'Yakshagana' in this part of the world were among the honoured.
---
BANKING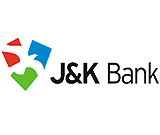 JK Bank envisions Rs 85,000 crore business
Jammu and Kashmir Bank shall put in special efforts to further improve its growth and rural penetration by working on multi-pronged strategy with the objective of achieving business target of Rs 85000 crores during the current financial year, chairman and CEO of the Bank Mushtaq Ahmad said at a conference of the bank's executives at Srinagar on May 10.
All zonal heads of the Bank's business zones from across the country, deliberated about the bank's outlook and finalized the Bizplan for fiscal 2011-12 at the conference. Executive Directors, Presidents and Vice Presidents of the bank were also present.
The chairman said that the emphasis will be on massive financial inclusion, network expansion, renewed focus on streamlining priority sector lending and to further improve the key financial ratios to surpass an ambitious business target of Rs 85000 crores during the current financial year.
Enumerating the Bank's vision, he said, the plan envisages a deposit target of around Rs 53000 crore, up by around 22% as compared to average of 11.5% growth during the previous two years. Likewise, advances have been projected at around Rs 32000 crores with growth rate of 27% against the average of 16.5% for the previous two years. The CD ratio has been placed at 64% against the 60% during the previous year.
Eyeing a business of Rs 100000 crores and a net profit of over Rs 1000 crores by March 31, 2013, coinciding with its Platinum Jubilee celebrations, the bank has planned major initiatives to shore up among other things non-interest income, ensure higher levels of operational efficiency by improving employee output, controlling costs and preventing revenue leakages.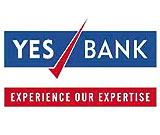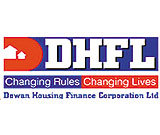 YES Bank – DHFL enter strategic alliance
YES Bank, India's new age private sector Bank signed a Memorandum of Understanding with Dewan Housing Finance Corporation Limited (DHFL), a leading housing finance group for distribution of Home Loans to all YES Bank customers. In the first phase, this joint product will be targeted to customers through the 60 main branches of YES Bank across 25 cities in India. DHFL will offer the booked assets to YES Bank for participation through a syndication agreement.
Speaking on the occasion, Mr. Rana Kapoor, Founder, Managing Director & CEO, YES Bank said, "It is our privilege to partner such a leading housing finance group, and I am confident that this alliance will redefine the selling of home loans through banks. With a strong network of DHFL, I truly believe that YES Bank will be able to deliver best-in-class home loan offerings to all its customers across India. On the eve of our first year completion of Version 2.0, we look forward to the continuous support of our partners"
Speaking on the association with YES Bank, Mr. Kapil Wadhawan, Chairman & Managing Director, DHFL said "This tie-up helps both the entities to leverage their individual strengths. This association will further boost the DHFL network and will help reach out to the customers of YES Bank Limited for home loan products."
YES Bank currently has 214 branches across 164 cities in India, with over 250 ATMs, and two National Operating Centres in Mumbai and Gurgaon.
DHFL also has similar strategic alliances with three leading Public Sector banks viz Punjab & Sind bank, United Bank of India and Central Bank of India.


HSBC in the dock
The British bank lured greedy US-based Indians with schemes that would help them avoid paying US taxes
The dubious role of HSBC's (Hongkong and Shanghai Banking Corporation) managers in luring greedy Indian-Americans to dodge US taxes has been virtually buried by the Indian media—probably because HSBC happens to be a huge advertiser. So, while noting its official statement that "HSBC does not condone tax evasion and is cooperating with law enforcement in this matter," let's look at what exactly the US Internal Revenue Service (IRS) has alleged.
Vaibhav Dahake, an Indian who became a US citizen in 2006, pleaded guilty to dodging US taxes on bank accounts that he maintained in India. US laws require its citizens to disclose any account of $10,000 (and above) and any income above $10 earned on it. Why was Mr Dahake foolish enough to believe that he would get away? In his guilty plea, he has described how it all started with an unsolicited approach from the Bank's NRI Services Centre at New York. It spoke of high interest rates on bank deposits in India. Once they had Mr Dahake on the line, the officials encouraged him to maintain undeclared accounts in the British Virgin Islands and India (at Thane). He did so from 2001 to 2010 before getting caught.
Mr Dahake told US authorities that the bank managers assured him that he did not have to provide his social security number or fill out any declaration forms. They also assured him that HSBC would not report income from the accounts to the US authorities. The real mischief stems from the fact that it was the bankers who laid out the modus operandi of dodging the US tax system. They asked him to wire multiple cheques of $10,000 to 'stay below the radar' of the IRS. Further, he was advised that he must wire funds out of the US by first converting them into other currencies; the bank managers assured him that the fund transfer would not be routed through the US banking system.
It had further advice on how to fly below the IRS radar, to take money back to the US.
"We want to see a great image of our ancestral land and we feel proud every time Indians do well - like this World Cup victory. Being an honest person, Manmohan Singh should quickly accept Hazare's demand for tough laws to deal with corruption. The whole of India should support Hazare's fast for a great cause,'' he said.

Supporting Anna Hazare's fast, former Canadian health minister Ujjal Dosanjh said, "I commend what this great Gandhian is doing and the Indian government should pay heed to his agitation. The kind of support he is getting shows that people are fed up with corruption and looking for a change.''

Dosanjh, who became Canada's first non-white premier (chief minister) when he was elected to this top post in British Columbia province in 2000, said, "More than laws, India needs to end the culture of corruption. So, I would urge Anna Hazare to start a movement to change Indian values to end the culture of corruption.''

Toronto-based physician Birinder Ahluwalia, who runs one of the biggest diagnostic centres in Canada, said he is saddened that "a progressive country like India is still marred by this social ill.''

Supporting Hazare's agitation for eradication of corruption, he said, "Corruption is a plague that is hindering India. Almost all developed countires have the lowest corruption Index and boast institutions that are just and fair, and India should learnt from these countries to attain a respectable status in the world.

"By getting rid of corruption, the trickle-down effect of economic miracle that India enjoys today will end and one will then see all Indians benefiting from economic gains and coming generations can boast of a nation that is living true to its potential.''

Former Cricket Canada CEO Atul Ahuja told IANS: "All Indians should come out in full force to support Anna Hazare. He is rightly saying that anti-corruption laws should be so strong that they put the fear of God in you. Strip the corrupt of all their dignity and make many more examples of Harshad Mehta."

Ahuja said investigative agencies should never be under government control as is the case in India now. "I hope Anna Hazare's fast is the new beginning for India.''
---
BANKING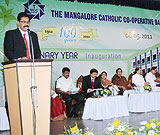 Mangalore: MCC Bank's centenary year launched at a glittering function
The centenary celebration of Mangalore Catholic Co-operative (MCC) Bank was launched in the city on Sunday, May 8, 2011. Bishop Dr. Henry D'Souza of Bellary concelebrated the Holy Eucharist in the Milagres Church at 9.30 am. The inaugural ceremony followed in the Milagres Jubilee Hall. The programme began with a prayer dance by Shaila Kamath. Chairman of MCC Bank, Melwyn D'Cunha welcomed the gathering. Vice-chairman Dr. Edward Nazareth read out the report of the Bank from its inception. All the 16 branch managers carried the lamp and marched towards the dais. AICC general secretary Oscar Fernandes inaugurated the centenary year by lighting the traditional lamp. In his inaugural speech, Fernandes said that many Tsunamis have hit the MCC bank in the name of crisis but still it has survived from everything. In USA and Europe the banks have faced losses and have almost closed down. When the crisis hit the entire world, Indian banks were safe because forty years ago the banks had been nationalized and there was not much effect to the Indian banks. Further he said that in 2002 when MCC bank was about to close, Melwyn and his team stood firm and today it has grown to great heights. He also offered a helping hand in making MCC Bank a scheduled bank and said that the district had the highest deposits and foreign currency which was equal to that of the entire state of Orissa. He also urged the NRIs to transact money through MCC Bank and help in making the bank reach every household.
NRI entrepreneur Ronald Colaco launched the automobile scheme - 'Swant' (one's own) on the occasion. In his speech he said that when Melwyn D'Cunha contacted him and discussed the plan of providing 90% loan and 10% subsidy to 100 unemployed youth, he was deeply interested and agreed to give subsidy amounts for 25 cars. Further he said this should not be limited only for this year but bank should continue to support the unemployed youth to earn their livelihood. Colaco also said the private sectors should come forward and provide loans to the unemployed youth, it will help the overall development of the society. Helping the youth amounts to helping many families. He said the corporate world and the businessmen should also come forward to help the poor youth. He expressed sadness that not many community businessmen were coming forward to help the poor people. The MCC bank was about to enter the Guinness world of record but with Melwyn D'Cunha's effort it has survived.
---
NRI INVESTMENT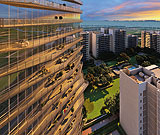 TCG-Vornado fund to invest Rs 270 crore in Mumbai, NCR projects
India Property Fund, managed by NRI investor Purnendu Chatterjee's TCG Real Estate and US-based Vornado Realty Trust, is in the final stages of investing Rs 270 crore in two residential developments in national capital region and Mumbai, said a person familiar with the fund's plans.
The fund will invest Rs 150 crore and Rs 120 crore in housing projects in Mumbai and Noida, respectively, and pick up 40-45 per cent in each of the projects, the person said.
"The $ 400 million Fund works with land-owners, state governments and developers (particularly mid-size developers who lack both capital and management talent) to develop international-quality real estate products, which cater to the high demand sectors of the industry. The Fund takes both controlling and minority positions," says TCG Real Estate's website.
The Fund also looks at investing in related sectors such as construction, mortgage financing and infrastructure. The Fund invests between $ 5 million to $ 50 million in each investment, the post says. TCG Real Estate is the property development and investment arm of Purnendu Chatterjee's
The Chatterjee Group Property developers are increasingly turning towards private equity funds for financing their projects as commercial banks have tightened their lending to real estate. "With fresh lending remaining tight, PE players have started to get busy, as all developers have begun to offer good quality assets to raise project level PE fundings," say analysts from Enam Securities in a recent report.
---
BUSINESS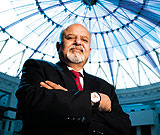 Micky Jagtiani
Retail King
Billionaire NRI Micky Jagtiani, chairman of the $3.8-billion Dubai-based Landmark Group, has not forgotten his roots. Whenever he visits his corporate office in Bangalore, he is generally driven around in a Hyundai Accent — a sedan meant more for the aspiring manager than the multi-millionaire. This low-key businessman is reported to have said that he wants to open a small retail shop in India and retire. Actually, he now has quite a few retail shops in India. From a single retail outlet in Bahrain in 1973, Jagtiani's retail empire comprising a host of brands such as Home Centre, Lifestyle, Babyshop, Shoe Mart and Max, is today spread across 15 countries including Spain, the Gulf and China. But making it big in India is what Jagtiani has always dreamt of — and that dream is finally coming true. Having played it safe for over a decade (the first Lifestyle store opened in Chennai in 1999 and there are only 28 outlets), Lifestyle International is now ready with massive expansion plans.
Lifestyle International, whose turnover is expected to grow to Rs 1,998 crore in 2011, up 55 per cent from Rs 1,286 crore in 2010, plans to spend Rs 725 crore — through a combination of debt and equity from the parent company — on store roll-outs over the next three years, and is set to take on big retailers such as Shoppers Stop (SSL) and Future Group's Pantaloon head on. It hopes to have 58 Lifestyle stores by 2014 up from the 28 now. In comparison, Pantaloon has 50 stores now, while SSL has 38, and both plan to add about five stores every year.
Expansion of its Home Centre brand — a home décor and furniture store, similar to SSL's Home Stop and Pantaloon's Home Town — is also on the cards. As is the plan to increase the number of Max stores — an apparel and footwear private label that has been hived off into a separate brand catering to the value segment where price points do not exceed Rs 1,000 — from 48 to 75 over the next two years.
"We have differentiated from our competition and want to bridge the gap in every segment and price point," says Kabir Lumba, managing director of Lifestyle International in Bangalore. While the competition focuses on the premium or the discount segments, Lifestyle aims at the middle-income executive. For Lifestyle, price points are a differentiator and this is why it has focused on expanding in Tier-II towns such as Coimbatore, Cochin and Durgapur.
Spot The Difference
Lifestyle aims to be different from competition in private labels, by turning them into stand-alone stores. While no other retailer has done this, Lifestyle has successfully created a chain of Max standalone stores. Kishore Biyani's Future Group has the most private labels, but has no private label brand store yet. It converted some products into brands, though, such as its Lombard brand of menswear.
"Converting private labels into brands is a great strategy. But opening them as individual stores is risky and needs time," says Govind Shrikhande, SSL's managing director. Globally, Max is a $750-million business for the Landmark Group and has 150 stores, 45 in India.
Max sources its designs from West Asia and shares the vendors of the global team. It has 120 dedicated vendors in India. "The Max brand addresses the value segment. We launched four stores between 2006 and 2008. That time we did not know how successful it would be," says Vasanth Kumar, executive director of Max Retail.

---
KNOW INDIA PROGRAMME (KIP)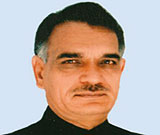 Governor Shivraj V. Patil
NRI young professionals calls on Punjab Governor
A group of 25 students and young professionals of Indian origin sponsored by Government of Punjab called on Punjab Governor and Administrator, Union Territory, Chandigarh, Shivraj V. Patil at Punjab Raj Bhavan on May 9.
Patil had a long question and answer session with the students on various subjects and implored them to face the challenges of the outside world with a positive attitude. He exhorted the students that in this competitive age, focus should be on enhancing capabilities and confidence to achieve excellence through commitment, vision, determination and hardwork.
Welcoming the students to Punjab, Patil told them that today technology, planning and vision is required. He said that if we develop the capabilities to use the entire resources of land, space and ocean then you need not to worry about anything in the future. Our emphasis should be on developing science and technology. We have to see both to work on balanced approach. It is, therefore, essential to enhance the potential of our human resources and produce competent and confident individuals rich in knowledge and innovative in approach, he added.
Vikas Partap, Commissioner NRI Affairs, Government of Punjab said that Know India Programme provides a unique forum for students and young professionals of India origin to visit India, share their views, expectations and experiences and to bond closely with contemporary India.