Inventive Indians was a long while in the making. The stories were collected over six of the eight years that Civil Society, the monthly magazine, has been in circulation. The stories are about serious issues and complex situations. The leaders who are portrayed are invariably an intricate blend of passion and pragmatism. But the style of writing is simple and engaging because we want everyone to tune in. It can be said that we aren't critical enough and perhaps at times too effusive. The reason is that these stories are so fascinating that reporters and editors get sucked in. It is a willing surrender.
—Aruna Roy, MKSS founder and Right to Information campaigner

To read this book is to realize that the best "stories" in India are not necessarily what you find in most of the newspapers or even the popular magazines; and that news does not have to be mostly bad news. In a country that is not short of problems, Civil Society has managed to focus on many heartwarming stories: people's initiatives, the change achieved by committed individuals, unsung heroes. To be sure, the backdrop is provided by the many problems that people face in this country, but to read these stories is to realize that the solutions are not necessarily with either governments or companies; ultimately, they are with the people themselves.
—T.N. Ninan, Chairman and Chief Editor, Business Standard
FROM THE DESKS OF INDIA EMPIRE PUBLICATIONS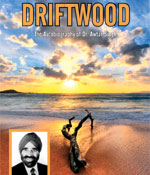 DRIFTWOOD
Authored by Dr Awtar Singh from Los Angeles, this is a book on his life in India and the USA. After decades of crisscrossing continents, Dr Singh decided to talk about his memories as a young Punjabi immigrant from (then) West Pakistan forced into India, and the tough journey that followed. The book poignantly captures a visit to his house in Pakistan along with his brother, a retired Air Marshal, and his sister who lives close to him in Los Angeles.
---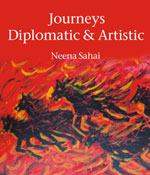 JOURNEYS: DIPLOMATIC AND ARTISITC
Authored by Mrs Neena Sahai, wife of retired ambassador P.S. Sahai, this book mixes some lovely paintings with racy anecdotes about life in different continents. While her husband kept busy with diplomatic work, Mrs Sahai painted regularly, carried out the duties of a diplomat's wife, and never forgot to keep notes. The book is an easy read and its entire sales proceeds will go towards charity.
---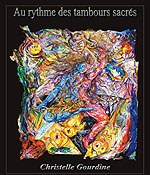 AU RYTHME DES TAMBOURS SACRÉS
Written by Christelle Gourdine, a fourth generation PIO who grew up in Paris and also the French island of Guadeloupe in the West Indies, this book is a Francophone account of the author's quest to know about India, the land of her ancestors. Dismayed by a negative portrayal of India in the Western Media, she wrote about India as she saw it, about its glamour and poverty, its economic accomplishments, and its social burdens.