Plenary VI—Diaspora and Culture
It was mentioned that three kinds of diplomacies are important for India in which cultural diplomacy is important. Therefore, ICCR is actively engaged in the dissemination of Indian culture abroad through establishing chairs and exchange programmes especially for the Indian Diasporas in many countries as well as for the general public.
These kinds of initiatives should not be a subsidized through the missions but should be supported by the receiving end.
There is immediate need of setting up chairs in universities in different countries to foster the consciousness of Indian culture amongst the Indians as well as foreigners.
Possible partnerships between India and the Indians in U.S. through Indian missions

Plenary VII—Diaspora Philanthropy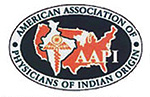 This session enhanced knowledge on ways of contribution of overseas communities in philanthropic areas in India and Overseas.

Plenary VIII—Skilling India : A Window of Opportunity
The session projected the opportunities for skilled Indian population and its increasing demand in the coming years in the overseas employment market. It was emphasized that India need to invest in human capital to make the nation a third largest economic force in the world in the near future

Parallel Sessions:
Bihar
Showcased the potential area of investment like infrastructure, agro industry
Assured for speedy clearences for investors
CM invited investors and overseas Indian to invest in the virgin land of Bihar
Jammu & Kashmir
Tourism was showcased as a main area of investment
Official assurance of safety and security to potential investors.
Karnataka
A brief introduction of the human resource capability and the infrastructural support in the specialized areas of IT, BioTech and Health care was presented .
A single window approach through the Karnataka Facilitation Act to enable easier clearance for foreign investors
A presentation on recent developments in health sector and health tourism with specific emphasis on heart care and shortage of health care professionals who could provide cardiac care was made. A partnership was sought in this direction.
Overseas Indians showed a keen interest to invest in sectors like IT, Road and Transport (Air), Health care and Renewable energy and their projects were taken into consideration.

Kerala
Highlighted the importance of overseas investment in reference to Civil aviation projects in Kerala
Urged for more such partnerships
Early clearance for investors projects
Maharastra:
The state focused on following areas: Information Technology, Bio-Technology, Tourism Industry, Film Industry, Housing and Social infrastructure.
The investors were assured of good governance in terms of minimal time and hassle-free processing.
Sri Subhash Ghai invited the NRIs to invest in his proposed International Institute for Entertainment in the State. Overseas Indians sought job opportunities in the entertainment media sector. Mumbai is one of the less polluted cities and they were assured that due care would be taken to eliminate any corruption in future investment offers.

Rajasthan
Prime areas of investment included agriculture, tourism, food processing, bio-technology, herbal cosmetics, gems and jewellery. It was mentioned that to promote capital investment and accelerated economic growth, the Rajasthan Government has set up the Economic Policy and Reform Council.

West Bengal

The state discussed current trade policies, infrastructural facilities available, measures being initiated to welcome foreign investment in the state, retailing facilities offered to overseas Indian entrepreneurs. It was mentioned that a new corridor on the fast track linking major road arteries such as Kolkata and Kalyani were being implemented. It was mentioned that establishment of the Dhirubhai Ambani Medical College and Hospital truly reflects the conducive investment environment of the state.
Demand of fruitful tie-up with the NRI community in education sector and tourism potential in the Sunderbans Region
Need for partnership in medical transcription (tele-medicine) area
The session disseminated the necessary information among interested parties and led to a focused discussion while generating new thinking.