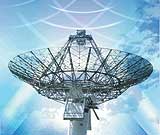 Jeevan Project
The Government of National Capital Territory of Delhi (GNCTD), local bodies and autonomous bodies/agencies provide a large number of services to citizens. To provide Government to Community (G2C) services through a 'One-Stop-Shop' concept with 'Any-Time-Any-Where' facility, Government has envisaged this project covering 104 G2C services of 23 various departments/agencies. The services will be provided through Citizen Service Centers (CSCs) (Single window service delivery channel for Government services) and web portal with online payment gateway facility. This would be achieved by setting up 520 Jeevan Kiosks throughout Delhi with 20 Kiosks as show case centres with 5-10 work stations within each.
M/s 3i Infotech Ltd. and State Bank of India have been selected as Implementing Agency and Jeevan Bank respectively for this project. Presently, 33 Jeevan Centers have been opened with facilities for payment of water and electricity bill, receipt of application for issuance of certificates such as domicile, income, caste, nationality etc. and receiving of value added tax (VAT) returns. More facilities and centres have been planned to be included in a phased manner. With the overall estimated expenditure of Rs. 17 Crores by Government over a period of 5 years, the project will be completed in all respects by October 2009.

Secured Communication Network for Commonwealth Games 2010 (TETRA)
For effective organisation of Commonwealth Games, an efficient communication system with 0% tolerance for failure, and having required technological advantages and capability of integrating various decision-making tools and applications into one integrated system, the Government of Delhi has initiated the process for setting up the Secured Communication Network for Commonwealth Games 2010 based on TETRA. This is a fully digitalised technology.
The TCIL has been engaged as Project Management Consultant for this project and will assist the Government in planning, testing, implementing, monitoring and reassessment of the system for its legacy value. Given its advantage of interoperability, TETRA is deployed in more than 100 countries. This network may bring entire communication of Delhi Government and other Government agencies on single platform in the coming year. It is tentatively estimated that cost of project for 5 years will be around Rs. 150-200 crores.

Aap Ki Sunwai
Chief Minister's e-governance initiatives has been focused on improving the delivery of citizen-centric services and on enhancing efficiency in Government processes across various departments. The Government has launched a Grievance Management System (GMS) Project, which works as the Helpdesk for Delhi Government. It enables a citizen to call one single number 155345 from any land line, wireless or mobile phone and helps the citizen to register a grievance with regard to any Delhi Government department / agency / autonomous body.
The project has been implemented as a Private Public Partnership (PPP) model and M/s Sparsh BPO Services Ltd. has been appointed for development of software and call centre operations. The system also classifies the type of grievances into priority and non-priority areas. Priority grievances need to be redressed within 24 hours. This unique initiative has received a wide recognition and acceptance from its largest stakeholder i.e the Citizen. An expenditure of around Rs. 150 lakhs will be incurred until December 2010 on the project.

Information Kiosks
By setting up the Jeevan Project the Government is targeting to open 520 Jeevan kiosks with 20 kisoks as showcase centres. These kiosks will have all the necessary information pertaining to Government as required by the citizens of Delhi. These information centers will be ready well before the Commonwealth Games. Apart from this Government is also setting up a 24x7 call centre for providing necessary information to citizens as well as redressal of their grievances.
To facilitate the tourists and visitor during the Commonwealth Games, it has also been planned to open information Kiosks with touch screen facilities in prominent public places such as airport, railway stations, bus terminals, major markets etc. for the specific purpose of providing detailed information about the city and the Commonwealth Games 2010. The local agencies namely MCD and NDMC have been given the task to implement the project in PPP mode.