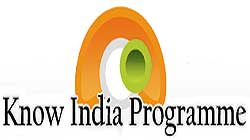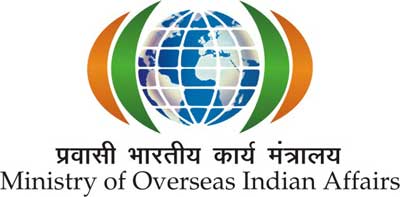 Know India Programme

Earlier known as the Internship Programme for Diaspora Youth (IPDY), the Know India Programme (KIP) is a three-week internship programme in India for the Diaspora Youth. The KIP is conducted by the Ministry of Overseas Indian Affairs (MOIA) with a view to promote awareness of India, its socio-cultural diversity, its all round development, its emergence as an economic powerhouse, the nation being a centre of higher education and the ongoing developments in various fields including infrastructure and information technology.
| | |
| --- | --- |
| | Participants at the 12th KIP in Himachal Pradesh |
The participants are usually from countries with a large People of Indian Origin (PIO) population. They are selected based on recommendations made by Indian Missions/Posts abroad. They are provided with full hospitality and are reimbursed 90 per cent of the international airfare by the most economical class travel to India from their countries.
| | |
| --- | --- |
| | Participants at the 11th KIP with a group of classical Indian dancers |
The programme is organized in partnership with State Governments. The Confederation of Indian Industry (CII) is the organizational partner. The content of the programme broadly includes the following:
1. Visit and stay at a University/College/Institute.
2. Visit to Industry.
3. Visit to a village.
4. Exposure to Indian media and Film Industry.
5. Presentations on the country, the constitution, political process etc.
6. Interaction with NGOs and/or organizations dealing with women affairs.
7. Call on high dignitaries, which may include President, Minister of Overseas Indian Affairs, Youth Affairs and Sports, Women and Child Development.
8. Visit to places of historical importance/Monuments.
9. Cultural events.
| | |
| --- | --- |
| | Participants at the 10th KIP with Minister for Overseas Indian Affairs, Mr Vayalar Ravi |

Says Mr K. Mohandas, Secretary, Ministry of Overseas Indian Affairs: "The strategic importance of the KIP is that you are targeting the Youth. Our experience is that the participants are keenly interested in India and go back as great fans of the country. The participation has been going up."
The first IPDY (earlier version of KIP) was held in Delhi in January 2004 with 19 participants. Since then the partner states have been Maharashtra, Andhra Pradesh, Uttaranchal, Karnataka, Himachal Pradesh, Kerala, Rajasthan, Goa, Tamil Nadu, Gujarat, Uttar Pradesh, Madhya Pradesh, Orissa, Punjab. In fact, at the last KIP, the 12th one, held between September 24 and October 16, 2009, there were 36 participants. In the 13th KIP being held in Kerala and Rajasthan between December 28 and January 20, 2010, 40 participants have been okayed from a list of 70 nominations. "Clearly, the demand is going up," says Mr Mohandas. The participants at the 13th KIP will be from 15 countries—Australia, Canada, Fiji, Israel, Kenya, Malaysia, Mauritius, New Zealand, Netherlands, Singapore, South Africa, Suriname, Trinidad and Tobago, USA and Zimbabwe.