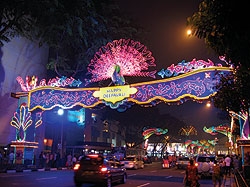 SINGAPORE
Serangoon Calling
Little India is an ethnic neighbourhood found in Singapore that has Tamil cultural elements. Little India lies east of the Singapore River—across from Chinatown, located west of the river—and north of Kampong Glam. Both areas are part of the urban planning area of Rochor. It is more commonly known as Tekka in the local Tamil community.
---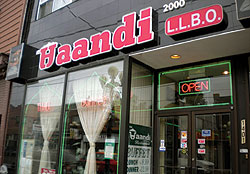 TORONTO
In Maple Land
Contrary to the ethnic identity of "Little India", fewer immigrants live in the area compared to the Toronto CMA as A whole. Moreover, Chinese, rather than South Asians, are the largest visible minority group. South 17 Asians (a group that encompasses an enormous array of diverse ethnic, linguistic and religious affiliations) are the second largest group, followed by Blacks, South Asians and Filipinos.
---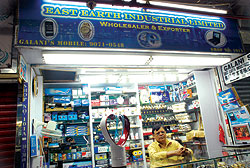 HONG KONG
Dragon's Lair
Little Indias are the heartbeat of Indian customs and culture beating around the world. To dip into their ambience and to take in a slice of their existence is to understand overseas Indian history.
---