Power in a city that has so many powerful people has always been a critical issue for Delhi. Shortfalls in power supply to the national capital in the past have had massive ramifications, and the opposition have had reason to scream. The summer of 2008, though, is turning out to be different, what with the Delhi Government having taken several initiatives well in advance to ensure minimum power cuts. The unexpected rains have done no harm, not allowing the demand levels to escalate.
Chief Minister Sheila Dikshit, acutely aware of the demands of the citizens of her city-state, a territory she's ably administered for a decade, has pulled no stops in augmenting power supply to Delhi. She's been in constant discussion with the Union Power Ministry, and other agencies to ensure that Delhi gets the maximum out of each situation. One clear plus p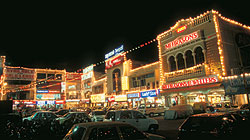 oint has been that Delhi's share from the unallocated power available with the Centre has gone up. While earlier it was 22 per cent, CM Dikshit's intervention ensured that up to 40 per cent of the Centre's power that is unallocated has come to Delhi this summer.

But this has not been the only reason for relief. Several other supplies have been sewn up, very methodically, with large upcoming projects. They include 750 MW from the Aravali project at Jhajjar (total 1,500 MW), nearly 900 MW from the Dadri NTPC project (total 980 MW), about 750 MW from the Bamnauli project in south-west Delhi, and 1,500 MW from the gas-based project at Bawana, 400 MW from the Damodar Valley Corporation. Delhi's total peak demand is about 4,200 MW.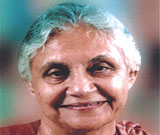 "We are leaving nothing to chance in an effort to bring relief to the citizens of Delhi. This summer has been vastly different in terms of power cuts. The power supply situation is improving all the time"
Delhi Chief Minister Sheila Dikshit
CM Dikshit also announced that an account of Rs 400 crore would be created to provide short-term loans to discoms so that they could not cite funds crunch as a reason for being unable to purchase power to meet Delhi's requirements. "We are leaving nothing to chance in an effort to bring relief to the citizens of Delhi. This summer has been vastly different in terms of power cuts," says the CM. "The power supply situation is improving all the time."

Things are defintely better than it was a year ago. In the summer of 2007, the peak power demand stayed around the 3,500 MW mark while the power department could manage to supply just about 3,100 MW, a figure that turned out to be the requirement for winter months when less power is drawn for purposes of running airconditioners, coolers and fans. Not this time. Through the tie-up with the Centre, Delhi will now get power from grids that serve Gujarat, Himachal Pradesh, West Bengal, Orissa and Rajasthan.

Delhi Transco, the State Government-owned transmission utility, will also strengthen and upgrade its power transmission network. A provision for Rs 2,000 crore has already been made in the 11th Five Year Plan for upgrading the transmission network. Another very significant tranche of Rs 30,000 crore has been earmarked for augmenting power generation in the Capital.

What does the future hold? According to projections made by officials in the Power Department of Delhi Government, the city-state's power requirement will grow at an annual rate of 6 per cent. This takes into account larger industrial usage, and increasing usage of high-end cooling, and heating, by a larger population base.

Given this scenario, the projected requirement by the time of the Commonwealth Games in October 2010 will be about 5,000 MW. This would include the 90 MW or so that would be required by the Games village, venues and practice grounds. Delhi hopes to meet this increasing demand from power that will be available from a 2,500 MW plant coming up at the DVC.

In another move, the Delhi Government has given its nod for setting up a new special court for power-related cases. There are already five special power courts functioning in the Capital. Nine new appointments for the new court have also been approved. In this connection it must be mentioned that with the privatisation of power, distribution has been a success as power thefts have been curtailed, and complaints about faulty meters are looked into by a speedy mechanism in place.

A bit more on the Commonwealth Games. The Government led by CM Dikshit is very keen to make it a glitch-free event, at all costs. Alternate sources of supply are being made available to each venue, and the Games village. After all, plenty of prestige will hang around the manner in which the Commonwealth Games will be conducted. While the existing power infrastructure is being upgraded in most venues, those like the Jawaharlal Nehru Stadium and the Games Village will see new substations coming up.

Overall, it does appear that the city of the powerful is not just about to lose any power.

—Empire Bureau