New Age Cricket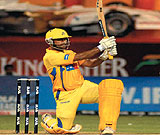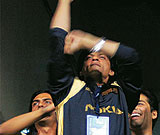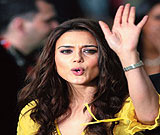 The DLF Indian Premier League's high-octane Twenty20 games have forever changed the face of cricket. Suddenly this New Age cricket has opened up to a new audience, one that likes to savour things short. The business element is yet unclear, but what a start!
By Sayantan Chakravarty and Rakesh K. Simha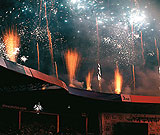 Centuries ago Rome regaled the world with its gladiators. Now, the world is witness to another huge gladiatorial slugfest that's changing the face of entertainment in India and may well alter the equation in world sport. It's the Indian Premier League (IPL), which has carved out a new benchmark in sport with a heady mix of cricket, glamour, and billions of dollars. In fact the IPL has been all about drama and excess—the crowds at the eight venues watching more sixes rain on the magnificently lit grounds during the 45-day extravaganza than in all other international cricket matches put together in the past one decade; Mumbai Indians team owner and chairman of Reliance Industries, Mukesh Ambani in the stands clapping with unbridled glee; Kolkata Knight Riders co-owner, film superstar Shah Rukh Khan, poised on the edge of the boundary, urging the crowds to bring the skies down; Kings XI Punjab co-owner and actress Preity Zinta moving from being crestfallen to ecstatic at the speed of Aussie Shaun Marsh's bat; liquor and airline baron Vijay Mallya not exactly flying on cloud nine after his Bangalore Royal Challengers lost fizz, sacking his CEO even before the tournament reached the halfway mark; Caribbean-based American business tycoon Allen Stanford immensely inspired and awed by the IPL's massive connect with the masses, planning his own $100 million tournament; Harbhajan Singh unable to swallow Sreesanth's bitter pills, using his fists, not wits, to settle scores.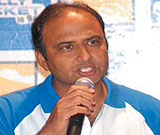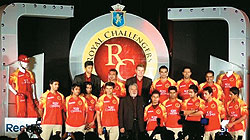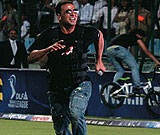 Such have been the ways of the Twenty20. A raw, magical appeal both within and beyond boundaries, an event that got dubbed as a Serial Killer, at least in India, for prime time soap operas hadn't seen such low TRPs before. Already the game, with its irresistible magnetism (you get a result in less than three hours, it's fast, and furious), has made its way to America. The Central Broward Regional Park in Lauderhill, South Florida, built at a cost of $71 million (Rs 284 crore) and funded by public money is aiming to be a prime USA cricketing destination.

"Our ultimate goal is to get the local youngsters to try cricket as an alternative to baseball, basketball or American football," says Nino DiLoreto, director of media at the Cricket Council of USA. "We're looking beyond the expatriate element to take Twenty20 to mainstream Americans." Stanford himself feels the game will be bigger than soccer in the future, and that's saying a lot because in terms of numbers, international soccer playing nations outstrip the cricket playing ones by a factor of four.


Already the Twenty20 game with its irresistible magnetism (you get a result in less than three hours, and it's fast and furious) has made its way to America. The Central Broward Regional Park in Lauderhill, South Florida, built at a cost of $71 million (Rs 284 crore) and funded by public money is aiming to be a prime USA cricketing destination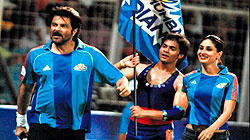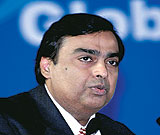 The appeal has defied odds, especially when you consider that the IPL concept was floated as merely a counter by the Board of Control for Cricket in India to the Indian Cricket League (ICL) promoted by Zee Group's Subhash Chandra Goyal. Catches win matches, but the IPL script has caught much more—the imagination of millions of spectators, and some canny businessmen worldwide. This is the New Age of cricket, style is secondary, runs and bottomlines are the only things that really count. The rest, including the posse of colourful cheerleaders with their striking pompoms, are incidental. It is evident already, given the frictions among team managements and senior players, that the Twenty20 format may not remain a respecter of reputations and high billings. Those cricketers on whom hang superstar tags, and whose international careers are studded with several records, may or may not make the cut in the future. Decades of experience will be quickly replaced by the agility of youth to pack in more and more in short bursts. Even though some of the senior stars have performed at the IPL, this remains largely a young man's game. After all, the only thing that really does matter in this slam-bang format is the cricketer's ability, night after pulsating night, to please the paying public, and more importantly the franchisee, whose business plan depends so much on the six-hitting ability of the human investments that he's made.

But this is only the first year of the game, and it is yet unclear if the franchisees have worked out their returns on investments well. At INDIA EMPIRE, we try and give you a picture of how the revenue model works, and how it will pan out over the next 5-10 years. Things are a bit patchy, because the earnings of the lesser sides will dip as the IPL progresses towards the fourth and fifth years.

It is clear that media revenues, mainly through advertisement, will play a key role in making the game profitable for franchisees. The 5-plus TRPs are alright, but the challenge now is to ensure unblinking eyeballs season after season. Globally, a franchisee of a similar game format earns revenues from three broad areas—media rights, sponsorships and gate receipts. But the business model for IPL franchisees, at least in the initial years, will have to depend on media revenues.


Those cricketers on whom hang superstar tags, and whose international careers are studded with several records, may or may not make the cut in the future. It remains largely a young man's game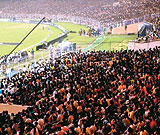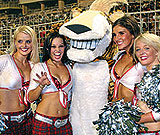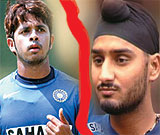 As such, selling tickets at stadiums isn't going to fetch much. IPL is a less than two-month event while the English Premier League (EPL) runs for almost seven months. Even assuming the best scenario of all the matches running at full capacity in the stadiums, all the franchisees put together would sell three million tickets. As per the arrangement, 20% of these tickets should be given to IPL. At an average ticket price of Rs 500, the revenue generated would be Rs 120 crore for all the eight franchisees. Back of the envelope calculations show that gate revenues at best would be 15% of franchisees' revenues unlike 35% for EPL franchisees.

In the initial years, outdoor stadium activity is going to be a no-profit-no-loss business. This leaves the revenues, and profitability, riding on the media revenues for the franchisees. The Indian cricket board has sold the global broadcast rights to Sony-WSG for $918 million (Rs 3,672 crore) for 10 years. Alchemy Share Brokers have mentioned the details of the contract in its latest report. As per the report, Sony would pay $316 million (Rs 1,264 crore) for rights of broadcast for the first five years, which would be shared between franchisees and BCCI. The franchisees have a share of 80% in the first year, which falls to 60% in the fifth year. After five years, as per the report, Sony will pay $608 million (Rs 2,432 crore) "if this format has been remunerative in the first five years". That gives Sony the option to back out in case the TRPs, and advertisement revenues fall. The contract also mentions that while in the first year, payouts are equal for franchisees, "TRPs would drive payouts from the second year". Which means unpopular franchisees would have to be content with lesser share of the media revenue pie. Getting sponsors will depend on popularity of the event and each team.

The steady stream of daily games has took the life out of cinemas and TV programmes. With millions of viewers tuning into the IPL broadcasts, the tournament was described as a serial killer

IPL teams, like EPL clubs, can make money from merchandising and trading players. But then, all that takes years. EPL took 15 years to get to where it is today.

Industrialist and the Indian cricket board's blue-eyed boy, and the brains behind the whole razzmatazz, Lalit Modi, must be mighty pleased that the television remote is now in his hands. He couldn't have picked a better slot—the late start to the matches have meant that the entire Indian family has come together for TV and dinner. Take Smera Koroth, a 28-year-old doctor from small town Vadagara in northern Kerala. She and her husband reached home every evening and watched cricket with their daughter. During a regular ODI (50:50), by the time they reached home either the matches were over or halfway through. And if they missed India bat, most of the fun was gone. Now what makes it all the more interesting for Koroth is that matches end in three hours. "It's like watching a movie, only the plot is more original," she laughs. "Also, with women taking to the game, there are fewer tussles for the remote. You don't have scenes where the husband wants to watch cricket and the wife the serials or even vice-versa!"
For many viewers, it's all about the atmospherics. "I like the novelty of the IPL—when the Delhi crowd roots for Glenn McGrath against local boy Ishant Sharma, who plays for Kolkata, it's something amazing," says Pradeep Das, a research associate from upscale south Delhi. "It is such a relief from soaps and song and dance programmes which dominate television."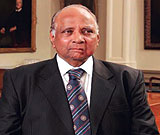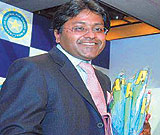 Cricket: India's Latest Export
Flush with cricket dollars, Lalit Modi is determined to take the game to India's massive diaspora. He plans matches, as many as 25 per year, mainly against Pakistan, in neutral venues such as the US, England, Dubai, Kuala Lumpur and UAE, where India will play two matches against their great rivals next month.
His motivation, he says, is simply to take the game to an audience that only gets to see its team play on television; his critics point out that neutral venues allow the Board of Control for Cricket in India to keep the TV revenues.
He has already been in contact with the England and Wales Cricket Board to arrange matches against Pakistan at Lord's. The ECB would be given a match fee; the BCCI keeps the TV rights.
This is likely to put Modi on a collision course with the International Cricket Council. India has already bared its teeth over the Future Tours Programme. It feels it does not allow it maximum potential to exploit its home matches and the Champions Trophy which is played in India next October. The ICC is keen to allow some periods of rest within the Future Tours Programme. It is therefore likely to look unkindly on home boards who fill every gap with money-spinning opportunities.
But Modi and BCCI boss Sharad Pawar have the megabucks to back up their ambitions. Pawar and Modi have transformed the finances of Indian cricket. In the four years prior to Modi's arrival, the BCCI's income was estimated at U$67m (Rs 268 crore). Calculated from a four-year cycle beginning next January, he estimates its income at $1.5 billion (Rs 6,000 crore).
Modi has been ruthlessly efficient at exploiting BCCI property: a four year TV deal with Nimbus raked in $612m (Rs 2,448 crore); team and shirt deals with Sahara and Nike $641m (Rs 2,564 crore) have dwarfed any other in sport, including soccer and Formula 1, and he announced a TV deal with Zee TV for India's matches on neutral venues worth another $219m (Rs 876 crore).


So it comes as no surprise that SET Max is promoting the IPL as the big daddy of entertainment ("Manoranjan Ka Baap"). "The ratings show that we have lived up to it,"

says the channel's business head Sneha Rajani. And she's charged premium rates. A 10-second spot on Max has reportedly cost Rs 1,000,000 during some IPL games. Super Bowl has some serious competition.

While malls in every major city in India wore a deserted look in the evening as shoppers stayed home, takeaway food outlets in New Delhi, for instance, reported a growth in their businesses of more than 25 per cent as residents hunkered down to watch the games each night.

The IPL is causing other disruptions. Cricket in its old form had its easy-to-please fans with short memories. But now in its new avatar there's the all-important bottomline. The sacking of Charu Sharma as CEO of the Bangalore franchise less than halfway into the first season was a clear signal by Mallya to perform or perish. In the next season, skipper Rahul Dravid and bowling coach Venkatesh Prasad will be under the scanner surely. All the fan clubs in the world can't save them if United Group hands them the pink slips.

In the past, the chase was for runs. In the new scheme of the IPL, cricket has to deal with the implications of chasing the bottomline. That's something N. Srinivasan knows only too well. The CEO of India Cements had to explain in detail to the company's investors why he spent $91 million buying the Chennai franchise. Asked how the millions spent would benefit the company, Srinivasan said: "Our cricketers will go around the state, will go around meeting all our people and customers, which will add great value to our brand. We will make money from day one, year one." No room for glorious uncertainties here.

The hype and hoopla have attracted plenty of detractors. MP and former superstar Shatrughan Sinha can't stand the sight of cheerleaders. The communists in Bengal have issued the marching orders to the Washington Redskin cheerleaders (no one knows whether the cause was their American ownership or if the geriatrics were afraid of a cardiac arrest at the liberal exposure of skin). Former Pakistani skipper Imran Khan says Twenty20 is just not cricket, and worries about its affect on Tests. India's World Cup winning captain Kapil Dev says that Twenty20 will gobble up Indian cricket. Why? "Because club culture, with the patronage of the administration, will command bigger loyalty than state or even country," he says.

Australian Cricketers' Association boss Paul Marsh says IPL is not just about entertainment, it has quickly gained a parochial aspect and has proved a skilled game. "The IPL's been fantastic," he says. "Better than I expected. It's not just about dancing girls and crash and bash. It's become a serious competition over there. There's a great affinity the fans have built up with their local sides. Every single one of our players in the league told me they really enjoyed it."

Perhaps it was best summed by the Los Angeles Times, which itself is an indication of the distance the IPL's seismic waves have travelled, given that Americans rarely look beyond their trinity of baseball, basketball and American football.

Referring to some IPL moments the LA Times said: "Violence between players? Scantily clad cheerleaders? Toss in three minutes of commercials for every 45 seconds of actual game time and cricket may finally be ready for a mainstream American audience."

One thing is for sure, the gladiatorial slugfest called IPL is here to stay. Not just that. It looks like that its ripples will now spawn rival leagues in nations that had thus far not taken to cricket. Twenty20 has certainly and gloriously blazed a trail.