BULGARIA TOURISM
Plovdiv is the second largest city in Bulgaria...
Plovdiv City
Plovdiv is the second largest city in Bulgaria and an administrative center of Plovdiv County. It is situated in the Upper Thracian Plain on the both banks of the Maritsa river. The population of the city is about 350,000 people. The town in its present appearance was built around seven hills—the hills of Plovdiv (Plovdiv Tepes) which are an inseparable part of the city's history.
Plovdiv is one of the oldest cities in Europe—the beginning of its history dates back to 4,000 years BC.
Town of Sopot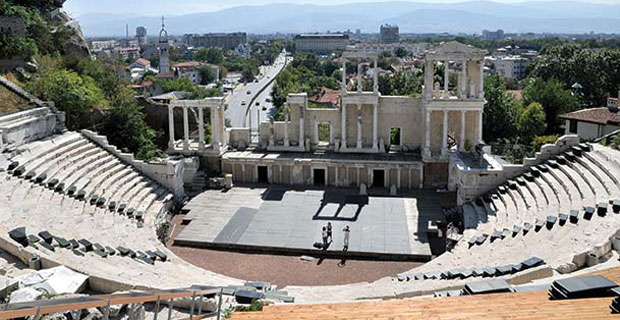 Sopot is situated at a distance of only 5 km from Karlovo, about 130 km from Sofia, and 64 from Plovdiv. The small town is situated in the north part of the Karlovo valley, at the foot of the central part of the Balkan Mountain Range. Sopot is an old Bulgarian settlement, established in the 14th century. Sopot is one of the centers of Bulgarian revival. The first bottle making and glass factory on the Balkan Peninsula was established here.