Sri Lanka—the magical wonderland
Golden Sun kissed beaches, picturesque locations, lush greenery, an island compact with all the gifts of nature and an ancient...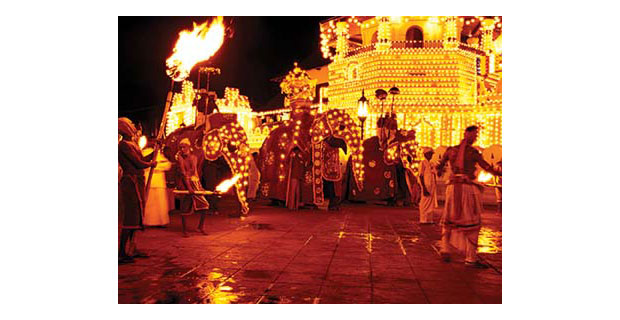 Getting ready for the Kandy Esala Perahera
For tourists who want to have their special day in a totally different way according to the Sri Lankan tradition, the friendly staff in boutique hotels of the area will give their maximum support to you with their unforgettable smile, which makes Sri Lanka unique as the ''Land of Smiles''. If you want to have a perfect beach holiday it's all there for you down the Southern and northern coasts, where you can relax in the palm fringed beaches while sipping a king coconut, do some surfing at Arugmbay , and open your hotel room window to enjoy the soft, cool breeze spreading through the picturesque surroundings around you in Nuwara Eliya, while refreshing yourself with a cup of world renowned Ceylon tea. Experience the exotic wild life with rare species which are identical to Sri Lanka, in wild life parks such Yala, Kumana and Udawalawa. Watch the elephants gathering as the'' gentle giants'' move along with their adorable little ones. Complete with 8 UNESCO Heritage sites, this is a land which has so much to offer, and give you an experience worth cherishing!!