PM visits Singapore and Indonesia
Stating that political relations between India and Singapore are among the warmest and closest...
In January, the premiers of 10 Asean nations, including Indonesia, attended the Republic Day celebrations in New Delhi, Mr Modi said, adding it was no coincidence that the Indonesian President at that time was the chief guest in India's very first Republic Day in 1950. He said that vibrant people-to-people relations boost bilateral ties between India and Indonesia.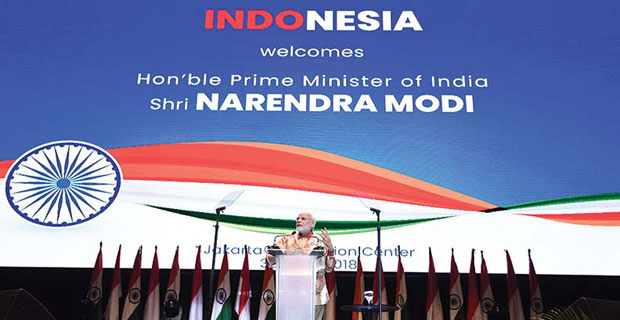 PM addresses the Indian diaspora.
"We are all proud of the manner in which the Indian diaspora has distinguished itself in Indonesia and contributing towards development of Indonesia. You are proud citizens of Indonesia and at the same time you want to remain connected to your Indian roots," Mr Modi said. "Not only do the names of our nations rhyme but also there is a distinct rhythm in the India-Indonesia friendship."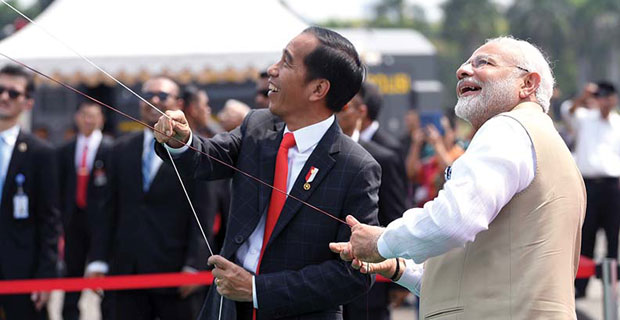 With President Widodo during the inauguration of the India-Indonesia Kite Exhibition in Jakarta in May