PM visits Singapore and Indonesia
Stating that political relations between India and Singapore are among the warmest and closest...
Mr Modi urged the diaspora to become ambassadors of India and also keep mentioning in their conversations that India is the nearest neighbour to Indonesia and vice versa. "In the whole world, Indian medicine and ayurveda are gaining popularity and there is a huge increase in attraction towards holistic healthcare. For you also, there is an opportunity to become ambassadors of Indian traditional medical care," he told the gathering.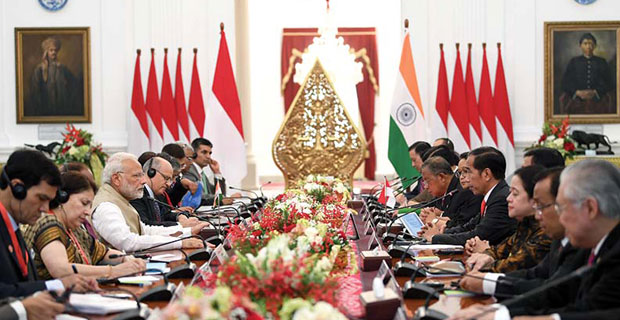 Delegation level talks in Jakarta
Mr Modi said ever since both the countries became independent, they had been supporting each other in global and regional issues and that their relationship had reached new heights in the last four years in economic, cultural, strategic and political spheres.