New Kolkata township booms
IT park projects worth Rs 1,500 crore have been announced in Rajarhat. New Town (Rajarhat) being promoted as an IT hub in east Kolkata has become a hotbed of real estate investments. A series of IT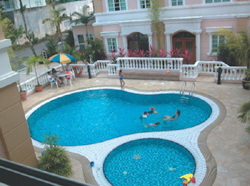 park projects running into Rs 1,000-1,500 crore have already been announced and a host of peripheral projects in the entertainment and residential space have been lined up to complement the IT projects.

AEC World Expo to present global perspectives
India's largest ever-comprehensive exposition for the architecture, engineering and construction business is slated to take place a few months from now. Jasubhai Media and Indian Architect and Builder are jointly bringing out the first truly global AEC industry congregation in India. At the MMRDA grounds at Bandra Kurla Complex in Mumbai, India's leading innovators and producers in the AEC sector will converge to transact business, exchange information and showcase their products and services. 400 exhibitors will co-exist in a 35,000 sq mt arena estimated to witness traffic of 40,000 visitors.
Dying legacy
It may just be a matter of time before Mumbai's impressive industrial heritage, its textile mills, disappears from the skyline. The Supreme Court had recently said that those closed textile mills in the city that were granted commencement certificates for development of land in possession of private owners, could go ahead with the construction after getting requisite sanction from the authorities.
KOCHI Smart City Draft MoU
The revised draft Memorandum of Understanding (MoU) on the proposed Smart City project in Kochi cleared by the Cabinet on Wednesday will be sent to Dubai Internet City (DIC) on Friday. However, a feedback on the revised MoU is expected only by the end of this month as the Mandarins of DIC are reportedly on a business tour, according to sources. The Cabinet decision that the MoU need not contain the exact volume of investment was taken on the request of DIC. "It was the State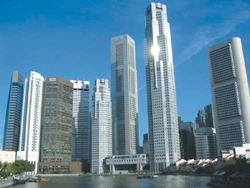 Government that actually demanded to have at least an investment of Rs 700 crore in the background of the revised plan which cut short the initial proposal of setting up Smart City in around 600 acres. "However, the DIC authorities have opted not to mention the exact volume of investment at this juncture and assured that the investment volume will be above Rs 700 crore," the sources said.
Mall-makers hop onto Metro
The next time you feel a need to shop, check out the nearest Metro station. Builders in the city are tapping the potentially chartbusting popularity of the Metro to lure shoppers. If that means building malls on top, or under the Metro rail, rather than in sprawling splendor as was done till now, then so be it. Said Santosh Kumar of Chesterton Meghraj, an international property consultancy, "It's a terrific concept. Unlike standalone malls, which are slowly becoming weekend destinations, here, because of the high visibility, people are bound to come." What developers are banking on is human tendency to browse through shops while waiting for the train. "In effect, shoppers-what we call footfalls-are assured," added Kumar.