COVER STORY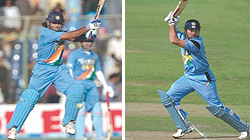 SUPER BATS
Stylish Yuvraj Singh and knockout MS Dhoni have taken the art of batting to a new pitch
BOLLYWOOD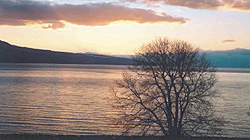 BACK TO THE ALPS
With Scotland down a peg, Switzerland is back on Bollywood's radar
PRAVASI BHARAT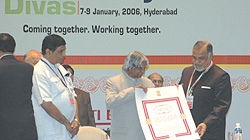 PBD HIGHLIGHTS
The Pravasi Bharatiya Divas event opened up avenues for partnership, roads for investment, and an agenda for the diaspora. A look
INTERNATIONAL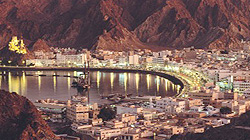 OMAN DIARY
Oman can be extremely hot, but if you manage to sight the right places then life can be cool
AVIATION
Combating Terminal Sickness


The case for privatisation of India's WW II-standard airports is causing considerable turbulence
ECONOMY
Incredible India


As India becomes one of the hottest engines of the world economy, eyeing growth rates of well over 8%, NRIs too are heading homewards for investment.
MEDICINE
Doctor Domuch


With his generosity, many qualifications, commitment to social needs, multiple scholarships and awards, and excellent academic credentials, Koshy Eapen is a model for young people
EDITOR'S DESK

Few men have grabbed the imagination of one nation so swiftly, and so strongly, like cricketers Yuvraj Singh and Mahendra Singh Dhoni have.


COLUMNS

Yogi Ashwini
Building The Basics

---

Avdesh Sharma
Save your Mind from Stress
More...

---

Shobha Kaul
FITNESS BOOM
More...

---

nikita anand
Model Down
More...

---

Arti Gaur
DEALING WITH DOSHAS
More...

---

CHOW TIME

Sick of tandoori (no puns intended)? Tired of paneer tikka? All you jaded types out there, tuck into authentic Italian, Mexican and some amazing Russian

SPOTLIGHT

A COLLECTION OF tOP BUSINESS AND ECONOMIC NEWS



BOX OFFICE

Bollywood Buzz

Click here to check out the latest happennings in bollywood.

TRAVEL & TOURISM

Offers exciting dream vacation and holiday packages.