COVER STORY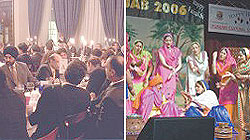 EVENTFUL GATHERINGS
Whether it is a dinner to raise charity or a meet to celebrate togetherness, NRIs keep themselves occupied worldover
PRAVASI BHARAT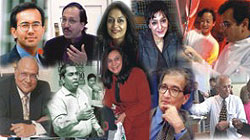 PROUD DIASPORA
These men and women take India to another level whether it is business, banking, technology or academics
FILM-MAKER ROY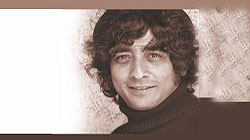 DIRECTOR SPECIAL
Bann Roy's Taking The Heat has won him acclaim at the right places in the U.S.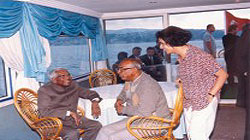 POWER TRIPS
It is the rare journalist who travels with presidents and prime ministers. A first hand account
BUSINESS: ADB
Banking on the ADB
Cyberabad is all set to host a high-powered meeting of the Asian Development Bank

SOCIETY: DELHI WATCH
RAZING CAPITAL
Demolitions and debates. That is Delhi these days.
HEALTH
Wake Up To Catnap Benefits