"We look forward to all countries of the world being members of ISA"
Dr Ajay Mathur, Director General of the International Solar Alliance (ISA), speaks to India Empire Magazine's Consulting Editor Yogesh Sood on the organization's long-term goals, the Paris framework, the Green Climate Fund, clean and renewable energy, and a range of other topics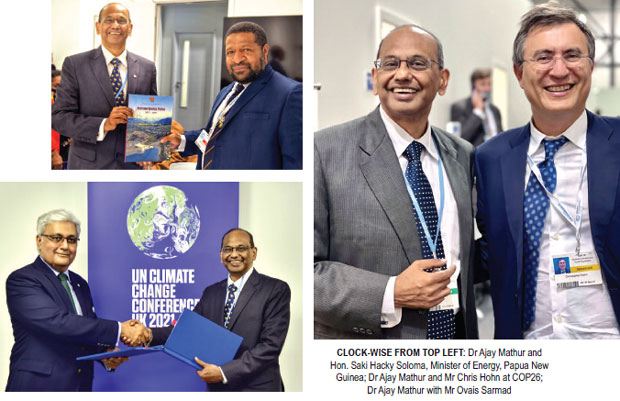 81 nations have signed and ratified the ISA Framework Agreement while 102 have signed it? Could you please explain the subtle difference?
We look forward to all countries of the world being members of ISA; at the second Assembly of the ISA it was decided that all the UN countries be the members of ISA, and also broadening the membership that was initially open to countries between the Tropics of Cancer and Capricorn. All our member countries have domestic policies and processes relating to how they ratify an international treaty and need to follow that process of ratification after they have expressed their intent to join the ISA by signing the Framework Agreement. The difference in the number of countries who have signed the agreement and those who have signed and ratified expresses that the internal processes of ratification are ongoing at the moment in 22 countries. As I said earlier, we would like all countries of the world who are UN members to be members of the ISA as well.
To read further kindly click below
Proceed to Pay
(Please pay Rs 120 or USD 1.6 to read this story).