"NO ONE OFFERED SUCCESS TO ME ON A GOLD PLATTER"
India Empire's Business Editor Yogesh Sood met up with Mr Asoke Laha, CEO of the California headquartered Interra Information Technology Inc. and an interview followed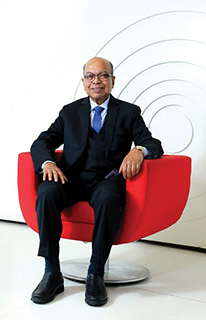 Have you provided services inside India?
Of course, we have. We have provided service to India's coal, steel and railways sectors but in the last one we did it jointly with HP.
To read further kindly click below
Proceed to Pay
(Please pay Rs 120 or USD 1.6 to read this story).