"WE ARE TODAY A KNOWLEDGE-DRIVEN, GLOBAL THINK TANK"
Dr Vibha Dhawan, Director General of The Energy and Resources Institute (TERI), speaks to Yogesh Sood, Business and Diplomatic Editor, on a range of issues.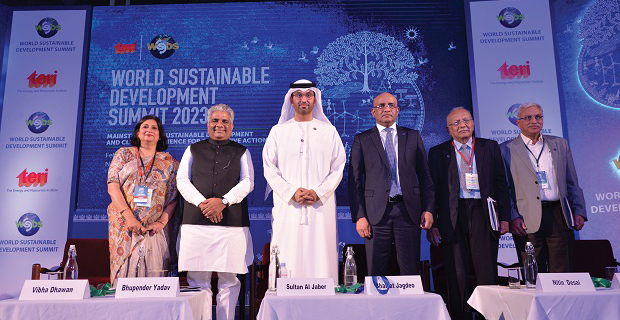 Dr Vibha Dhawan at TERI's flagship event—World Sustainable Development Summit (WSDS) 2023
In light of TERI's commemoration of its 50th anniversary, what are your aspirations for the upcoming 50 years?
To read further kindly click below
Proceed to Pay
(Please pay Rs 120 or USD 1.6 to read this story).