"We want to boost private investment in oil industry"
INTERVIEW WITH MR DHARMENDRA PRADHAN, MINISTER OF STATE (INDEPENDENT CHARGE), MINISTRY OF PETROLEUM AND NATURAL GAS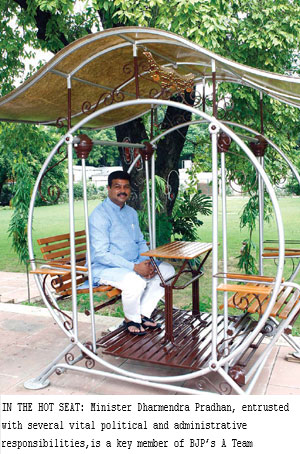 What is your vision for the Ministry of Petroleum and Natural Gas?
In the long term we would like to boost domestic production. Presently we import about 75 per cent of our requirement of crude oil. There are plans to cut down on this import so that we can save the country valuable foreign exchange. But in order to augment and step up domestic production, plenty of exploratory activities need to be taken up. Production capacity has to be doubled. Plenty of additional infrastructure must be put in place. Geology in India needs new techniques and cutting edge technology. Besides, we are also focusing on conservation and production of alternative fuels. That means we are diversifying the energy consumption basket across sectors by trying to introduce more biogas, bio-diesel and ethanol. These are some of the key innovations, and new areas that need to be well planned and executed in the near future.
To read further kindly click below
Proceed to Pay
(Please pay Rs 120 or USD 1.6 to read this story).