Rainbow Dance Festival
The Wasafoli Dance Group shared the stage of Divali Nagar with several performances as the National Council of Indian Culture (NCIC) hosted its Rainbow Dance Festival to mark the 53rd anniversary of Independence in August. The Group performed African dance, drumming and limbo.
President of the NCIC, Dr Deokienanan Sharma said that it was time that, "East Indian culture was given serious attention." He called for greater tolerance in the participation of East Indian culture in both national and international representation.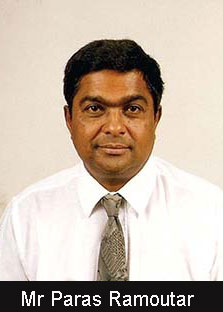 "This Rainbow Dance Festival continues to attract overflowing audience as evidenced by tonight's participation," Sharma noted. Special guest was Trinidad and Tobago's Ambassador of China, Mr Chandradath Singh and his wife.
In his address, Singh hailed the creativity of the participants which included dances by Nalini Akal and the N9 Dancers, Chinese Dragon Dance, Trinidad Multicultural Dance Group, Kaizan Shakti Dance Group, Prema Shakti Dance Group, Radha Krishna Dance Group, chutney, nagara, tassa and steelpan by Lennore Singh.
"From what I have seen here, the NCIC continues to enhance the multicultural and national diversity of our country. NCIC continues to provide that energy, creativity and the balance of our cultural strength," Singh added.