COVER STORY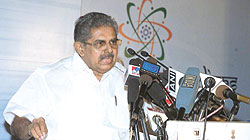 Vayalar's Winning Strategy
Overseas Indian Affairs Minister Vayalar Ravi gears himself for the forthcoming Pravasi Bharatiya Divas after having interacted with the NRI-PIO community worldover for almost a year
Diaspora: NRI Event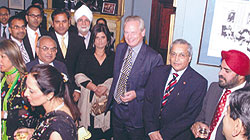 London Times
The British Asian Conservative Link honoured the chairman of the Conservative Party, the Rt Hon Francis Maude in style
Diaspora: NRI Event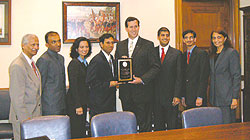 Taking The Hill
Washington, D.C.'s movers and shakers turned up in numbers when the Hindu American Foundation held its annual event
Business: India Report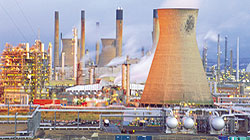 Going Great Guns
The country gets a pat on the back from the World Economic Forum for doing well in innovation and sophistication

Interview: Dalbir Singh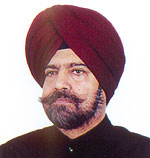 Major Dalbir Singh is a man of many parts. He is national secretary, All India Congress Committee, secretary general, NRI Foundation India, a vital member of the Indian Olympic Association.
Interview Of the Month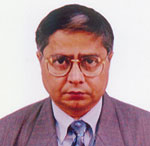 Sunil Mahajan, additional director with the Construction Industry Development Council-set up jointly by the Planning Commission of India and the Indian construction industry—talks to INDIA EMPIRE ahead of INCITE 2006, an international conference in New Delhi
Interview: Teja Raju

Maytas Infra Private Limited is a 20-year-old Hyderabad based Infrastructure Development Company with major forays into irrigation, transportation, power, building and structures.
EDITOR'S DESK

It is that time of the year again when India is preparing to welcome non-resident Indians and people of Indian origin.


EMPIRE FEATURE
Andhra Pradesh Industrial Infrastructure Corporation Ltd. (APIIC)
In a Q and A with INDIA EMPIRE, APIIC Vice Chairman and Managing Director Mr. B.P. Acharya
more...
HERBAL HEALING
more...

EVENT: CRY Diwali Celebration

CRY DIWALI CELEBRATION –2006
London's Metropolis Bar and Grill exploded with celebrations when the Indian
community and guests landed up to serve up some fancy Diwali fare

COLUMNS

Yogi Ashwini


Tuning Into The Sun's Power

---

SHOBHA KAUL


WAY TO BODY BUILDING

more...

---

arty gaur


Dincharya: During the day

NRI - PIO Section
Indians in America are beginning to make an impact in the melting pot...
Business News

A collection of top Business and Economic news



INDIA CORNER

IITs and IIMs ranked among the world's best ...



Bollywood

Bollywood Update

Click here to check out the latest happennings in bollywood.

Hot Types

News from the Glamorous World