"Our Philosophy is Exceeding Expectations Always"
Interview with Mr Amarjit Bakshi Founder and Managing Director, Central Park
What is your success mantra in life?
I strongly believe that every individual has the potential of achieving extraordinary things in life. All it takes is a few ounces of courage to take bold decisions coupled with hard work to taste success. I have taken great efforts to create a world class organization and have invested time and effort in aligning teams to our business philosophy i.e. Exceeding Expectations Always.
I believe that the sum is always more than its parts and therefore developing talented teams and inspiring leaders is a testament to your legacy. I am privileged to have worked with some of the brightest minds in the industry today and I am sure they will continue to build on the work that we have embarked upon long after I'm gone.
A glimpse into Central Park World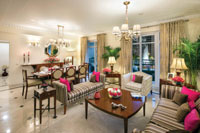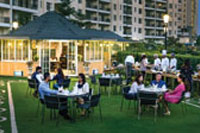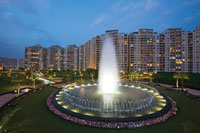 Since its commencement in 2001, Central Park under the aegis of its visionary MD, Mr. Amarjit Bakshi, has positioned itself as a niche and innovative lifestyle real estate developer that is driven by enthusiasm, passion, and commitment to quality and consumer delight.
All this stems from its well thought out philosophy which is tried and tested almost on a daily basis. Concepts of living that make addresses iconic, a customer-first approach that centers all focus around making his/her experience eclectic and delightful, convenience and amenities that are not only world class but thoughtful and personalized, and collaboration with the world's best, be it architects, landscapers, service providers, professionals and internal and external stake holders.
When Central Park launched its first residential condominium - Central Park in 2001 on the Golf Course Road, Gurgaon, it opened the gateway for other players to follow suit. Spread across a 14.5 acre area, the 407 grandly-designed apartments and penthouses are home to many 'corner office' leaders and likewise community, the address has become the most central to its famed location.
Central Park Bellevue is just a five-minute drive from the heart of the city centre, IFFCO Chowk,10 minutes from the metro station and 20 minutes from the International airport. Residents here enjoy their morning coffee with terrific views and enjoy their leisure time either swimming in the Olympic-sized swimming pool, sweating it out in the badminton, basketball or tennis courts, and more!