DISMAY OVER PROFILING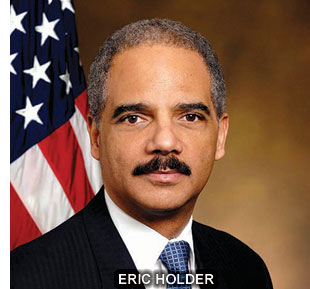 Sikh, Muslim and South Asian Communities have expressed dismay over new guidelines that ban racial profiling by federal law enforcement officers but do not apply to screeners at airports or border check points. The new guidelines announced by Attorney General Eric Holder replace the 2003 Bush administration rules. They prohibit profiling based on race, ethnicity, national origin, gender, religion or sexual orientation. But the new rules apply only to federal officers, such as the FBI and Secret Service and any local law enforcement that work with them on task forces.
"We are particularly troubled by a critical exemption for several key federal law enforcement agencies that allows these agencies to explicitly continue profiling, mapping, and surveilling communities in the name of national security investigations," said The South Asian Americans Leading Together (SAALT).
It joined the National Network of Arab American Communities, the Sikh Coalition, One America, Rights Working Group, the Southern Border Communities Coalition, and the National Council of Asian Pacific Americans in expressing deep concerns over the new rules.