THE CURATOR'S ART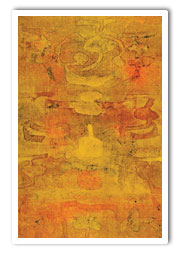 If building trust with contacts and sources defines a journalist's professional prowess, similar qualities contribute in curating Christie's annual sales that acquires coveted and enviable artworks from various traders, sources and personal collectors on the basis of relationships nurtured over several decades.
On the surface, the job profile of a curator at times does give an impression of relative ease. Of sitting in a comfort zone and slowly understanding an artist's work, his/her life and times at a painstakingly slow pace. But this ease drops suddenly when the badge carries the weight of a renowned international auction house and, in turn, bestows one with additional responsibility and a penchant for networking and growing into a powerhouse of knowledge.
"We have to have knowledge of how many works of an artist are in the market, how many are with private collectors and the like. It is a small world where one has to be passionate about the work one does," Deepanjana Klein, international head of department for modern and contemporary Indian art, has said in an interview.
"Most of the time we spend in building relationship with our sources, traders and personal collectors," she added.