Los Angeles Mayor Garcetti is envoy to India
US President Joe Biden has nominated Los Angeles ...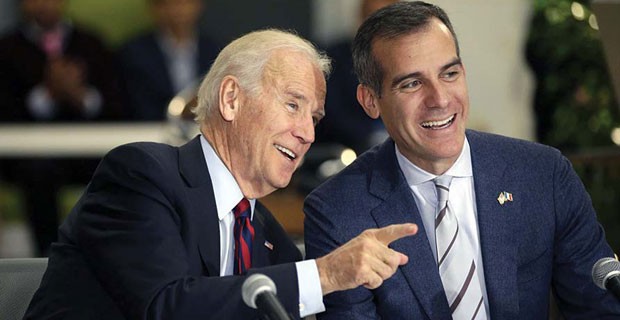 With Washington's Indo-Pacific strategy envisaging a key role for India in the region, Garcetti brings 12 years of experience as an intelligence officer in the US Navy Reserve having served under the US Pacific Fleet Commander and in the Defense Intelligence Agency. MrGarcetti has been a champion of climate action, a pillar of Biden's agenda, which he will be expected to promote in India. The White House said, "He is the current Chair of C40 Cities—a network of 97 of the world's biggest cities taking bold climate action—and has led the organization's engagement and expansion in India, as well as C40's global response to the Covid pandemic through the sharing of best practices and resources." New Delhi, Chennai, Kolkata and Mumbai are active members of C40 Cities.
In New Delhi, MrGarcetti will face the daunting task of working on Washington's priority of reconciling India's role as a regional power and a major defence ally in the Indo-Pacific region where it confronts Beijing's aggressive posture with differences over trade, human rights issues and India buying a Russian missile defence system that the US opposes.
President Biden offered MrGarcetti a cabinet post, which he turned down saying at the time, "My city needs me now." When his name surfaced in May for the New Delhi job, his spokesperson said, "We're 100 per cent focused on ending the Covid pandemic and passing a justice budget for the city."