"We serve selflessly, believing the whole world is one family"
Mr. Shyam Parande, Global Coordinator, Sewa International and Secretary General, Antar-Rashtriya Sahayog Parishad, speaks to India Empire Magazine on the pioneering global role of Sewa International in mobilizing the Indian diaspora to carry out selfless service for thousands of affected persons, especially at the height of the second wave of the C-19 pandemic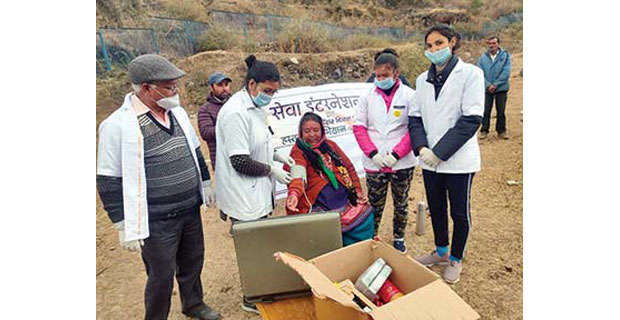 Glacier burst relief and rehabilitation in the Tapovan area of Chamoli district in Uttarakhand.
What kind of essential items have been distributed on a pan-India basis, and how many households have been impacted by it?
We distributed 7,200+ PPE kits, 5,200+ health and wellness kits, 79,600 food kits, and 1,11,680 health and hygiene kits in 28 states of India. More than 1,30,000 households have been directly impacted by our initiatives.
We have tried to reach out to the most underserved communities to empower and support them in the difficult times of the wave. We planned a special program to distribute kits amongst the members of the transgender community as it is highly neglected. More than 2,900 transgenders benefitted from this, across the nation.
How has the relief efforts worked on the ground? Has Sewa International tied up with Ministries, NGOs, logistics providers, warehouses, hospitals, transporters for the purpose?
The results we achieved providing relief to people across the country, could not have been done single-handedly. We are grateful to have organizations that partnered with us to work towards a greater goal.
We have tied up with 1,200+ grassroots NGOs like Vivekananda Kendras, Rashtriya Sewa Bharti, Ekal Foundation, Isha Foundation, Positive Kashmir, Being Volunteer, NASSCOM Foundation etc.
For logistics, we relied greatly on our transportation partner, Agarwal Packers and Movers Ltd (APML) which is a globally recognized logistics company since 1987. We also tied up with 5+ warehousing facilities and 100+ hospitals across 15 major states for an equitable distribution of COVID care facilities and essential or critical care medical equipment.
We also actively worked with ministries to smoothen the transportation and import of essential medical equipment, and are eternally grateful to the ministry of civil aviation for their smooth coordination in getting the concentrators available on time, and offering the support of Air India in their distribution in the country. We are also thankful to the Ministry of Finance for the IGST exemption for importing the oxygen equipment.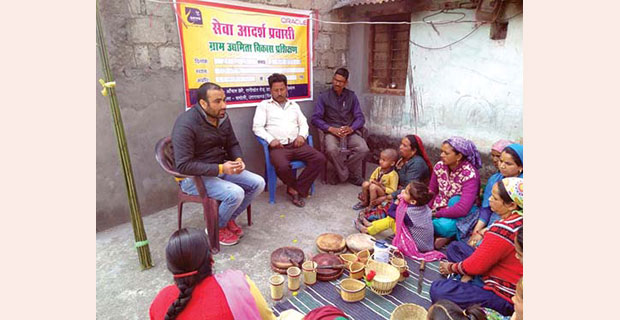 Paving a path to livelihoods for the migrants post-COVID-19 period, providing 15-day skill training on Ringal production (a bamboo type) under the initiative
What kind of training does a Sewa International volunteer receive, and from whom?
Sewa International believes in a culture of learning for all its team and volunteers. We have a process of monthly training, including domain-based training, and general awareness about the philosophy of Sewa. We also have a platform called Sewa Samwaad, which brings together hundreds of volunteers benefitting from the experience of social sector change-makers, every month.
For technical skills, we regularly take the help of domain experts to train the team with the best and the most up-to-date practices in their respective domains.
The experts that we engage with come from diverse backgrounds, including corporates, academia, civil society organizations and the CSR foundations.