China's Presence in East Africa Getting Questioned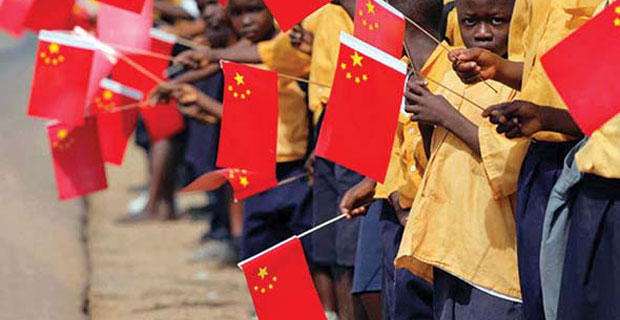 "The projects are, in all certainty, unable to pass even a basic level of financial scrutiny," the officer said. As public calls for accountability become intense, governments answerable to their citizens are pulling back from China and calling out the unfavorable terms that were thrust upon them in a 'take it or leave it' kind of deal. "A Hobson's choice to be precise," the officer said.
The specter of 'Debt Trap' looms real for many African nations as the sheen of Chinese President Xi Jinping's promises wears off and the duplicity of Beijing's intent becomes clear. According to the Chinese Communist Party's (CCP) Agenda, Sub-Saharan African ports play an integral role in the BRI and Chinese investments in East African ports form the backbone of Beijing's 'Maritime Silk Road'. These investments not only help China gain access to more markets, but also helps Beijing to exert more political leverage, empower People's Liberation Army Navy's security activism and also establish a dependency on Chinese technology and expertise. The saga of Bagamoyo port in Tanzania is one that has left an indelible impression in the region. "A $10 billion investment in the port has been repeatedly stalled as the China Merchant Holdings company insisted on a 99-year lease," the officer claimed.
The new Tanzanian President Samia Suluhu Hassan has recently announced re-commencement of negotiations for the development of the port. This has ignited speculation that China, the project's main investor, is looking to establish an additional dual-use foothold on the East African coast, a move that would greatly enhance Beijing's strategic aims in the region. With Bagamoyo under control of China, the Mozambique Channel, which is an important route for shipping in eastern Africa, would be easily controlled in war-like situations or low intensity conflicts. The port could be tapped for purposes that go beyond purely commercial endeavors and may also be used as a ship repair hub for CCP (Navy) or perhaps even more.
Djibouti, another small country in east Africa, owes more than 70 per cent of its external debt to China. Djibouti's location at the Horn of Africa makes the country one of the critical locales for projecting power across Africa and Asia. The former French colony was once crucial to France's influence in East Africa. China and Chinese state-owned firms have invested nearly $10 billion in Djibouti's Doraleh Container Terminal and control the majority of the port. All these have allowed for significant leverage leading to the first overseas Chinese military base being set up in Djibouti in 2017. Another country facing a debt crisis with China is Kenya. It has already defaulted on its payment for Mombasa port and is on the verge of losing it to the debt trap created by Chinese firms.