"Very strong and fruitful relationship in diplomacy and trade"
H.E. Mr Milan Hovorka, Ambassador of the Czech Republic to India, responded to questions from India Empire's Editor and Publisher Sayantan Chakravarty. The monthly magazine had put him on our cover, jointly in the November 2017 edition, and individually in our October 2018 issue. He speaks about the historicity of our deep political and cultural connection, the well-established economic and commercial relations including cooperation in the manufacture of heavy duty defence vehicles, passenger cars, shoes, technology partnerships and much more.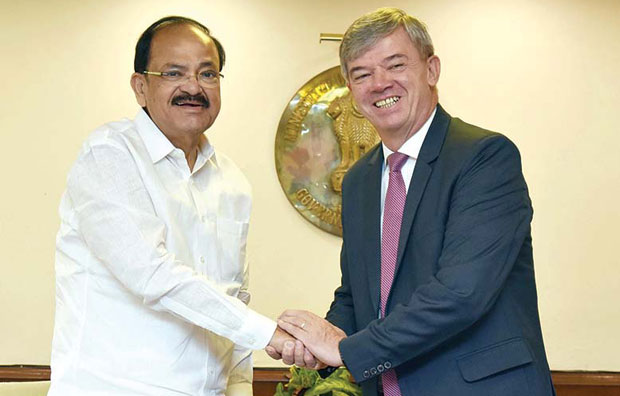 With Shri M. Venkaiah Naidu, Vice President of India
The Czech Republic is also playing a highly significant role when it comes to cooperation in Science and Technology, including niche technologies. Please share your views on this…
To read further kindly click below
Proceed to Pay
(Please pay Rs 120 or USD 1.6 to read this story).