G100 launches 100 commitments at House of Lords
The G100 global meetings took place in London celebrating International Women's Month. It was hosted by Lord Rami Ranger for the support of Enfield Saheli and the G100 Global Chairs. With 100 participants from across the G100 network, including Global Chairs, Denim Club Partners and Country Chairs from 20 sectors such as Anti-Domestic Abuse led by Krishna Pujara, CEO Enfield Saheli. Along with leaders and influencers from the UK, the gala gathering at the historic Cholmondeley Room and Terrace, the leaders launched the ambitious 100 commitments for a gender equal world for all.
Enfield Saheli's have been supporting women in their community for over 30 years and have been at the forefront of its activities through its dedicated team of supporters including its CEO Ms Krishna Pujara.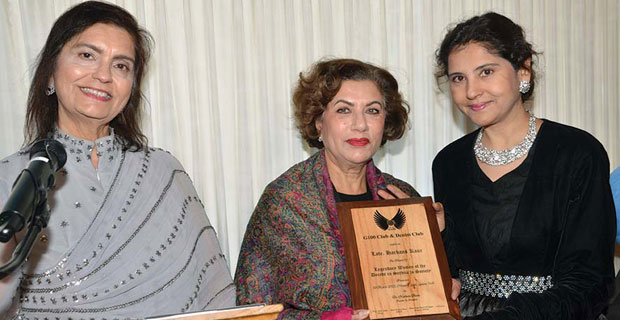 Lady Ranger is being honoured and felicitated by Ms Krishna Pujara, CEO of Enfield Saheli's and Dr Harbeen Arora Rai
The welcome address was given by Sue Curr, the Global Chair of G100 mental health group. Sue spoke of great work of the Enfield Saheli and how through their activities they have been helping vulnerable women and helping their mental well-being. Sue also shared the great work of G100 and its vision of "To create an equal, progressive& inclusive environment for women worldwide" and its mission of " To provide the thought leadership on what needs to be done for inclusivity, safety, economic & social empowerment of women globally, addressing genders gaps and achieving gender parity within this decade".
The CEO of Enfield Saheli Krishna Pujara was introduced as the "leading light in the community, a role model. Playing a critical part in the G100 as its Global Chair for Domestic Violence. Krishna was applauded for her dynamic leadership at the Enfield Saheli's and what it has achieved in helping with the challenges of forced marriage and domestic violence.