CUBA A CHARMING LAND
One of my favorite places I've visited is Havana, Cuba. On my way home from Costa Rica, I spent a week in Havana. The colors, the music, the beautiful men and the cars! I love vintage and antique cars and own a couple myself. — Megalyn Echikunwoke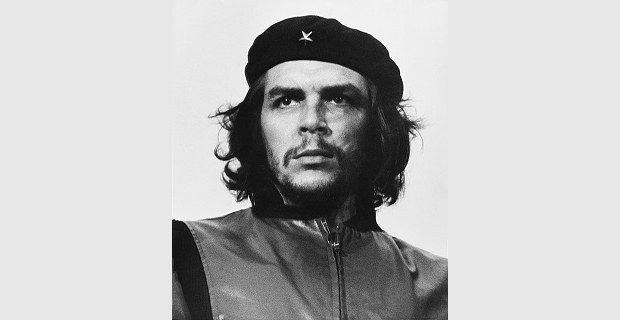 This portrait of Che Guevara taken by Alberto Korda in March 1960 during a memorial service has been described as the world's most famous photograph by the Maryland Institute College of Art
Since then, in addition, an economic, commercial and financial blockade has been imposed on Cuba by the United States Government with the aim of suffocating the Cuban economy. This unilateral policy with an extraterritorial character still exists today and0 remains the main obstacle to the social and economic development of Cuba. This policy has been overwhelmingly condemned as illegal by the United Nations, and on more than 30 occasions there have been demands for its lifting.
In 2006, after a 45-year stay at the helm, Fidel Castro retired as Cuba's President and his brother, Raúl Castro, was elected his successor as Cuban President. In 2018, Miguel Díaz-Canel was elected president and later re-elected in 2023 for a second term. (About India's historical and current ties with Cuba, please read the highly informative interview with Ambassador Alejandro Simancas Marin, Cuba's envoy in Delhi.)
Argentina born and bred Ernesto Che Guevara, a medical doctor, was Cuba's Minister for Industries when he visited New Delhi and Kolkata in June 1959. Among others, he met with Prime Minister Jawaharlal Nehru, whose works he was familiar with as a student of world affairs. The ivory-handled kukri (knife with a curved blade) inside a walnut scabbard that Nehru presented the Cuban leader today is to be seen at the Centro de Estudios Che Guevara in Havana. Six months after Che Guevara's visit, India opened its embassy in Havana in January 1960. This came as a symbol of India's solidarity with the Cuban revolution. Time magazine named Che one of the 100 most important people of the 20th century.
Ernest Hemingway, the Nobel Prize winning American author who gave us such notable works such as the Old Man and the Sea and For Whom the Bell Tolls, among others, moved to Cuba with his wife in 1940. He was to spend the next 20 years of his life, off and on, on the outskirts of Havana at a farm called Finca Vigia. In May 1960, just two months before he left Cuba for the last time, Hemingway along with Castro and Che competed at what was then called the Hemingway Fishing Contest, off the coast of Havana.