"Plans To Restore India's Image As A Safe Destination"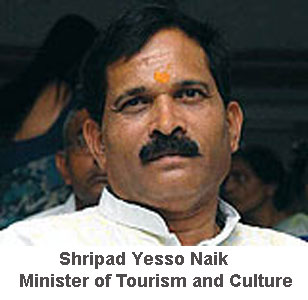 I am aware of the fact that the tourism industry in India today is concerned about the issue of safety and security of tourists especially the women tourists. I would like to assure that it is our utmost concern too. We will soon work out a PR Plan and strategy to bring back the image of India as a safe destination.
Plans are on to harness technology for growth and development of tourism.
I am also keen that the Electronic Travel Authorization (ETA) becomes operational at the earliest. This will provide a great push to the inbound tourism as we will be able to tap the last minute traveller, the sponsors of business travellers and executives attending conferences.
The subject of seamless travel of tourist vehicles between the States has been a long pending demand and I know that this is of utmost importance. I will indeed make sincere efforts to resolve this in consultation with the Minister of surface transport.
We have also initiated a programme to train the executives of members of IATO in spoken Chinese language. This programme is scheduled to begin around end of June. This has been initiated as per your request and would help to ease the demand of Chinese Speaking Guides.
I look forward to a very positive and fruitful association with you in the coming days and seek your whole hearted cooperation in making India the most preferred destination in the region."