UNVEILING OF 4 PERUVIAN COOKBOOKS
Peruvian cuisine can be summarized as a fusion
Peru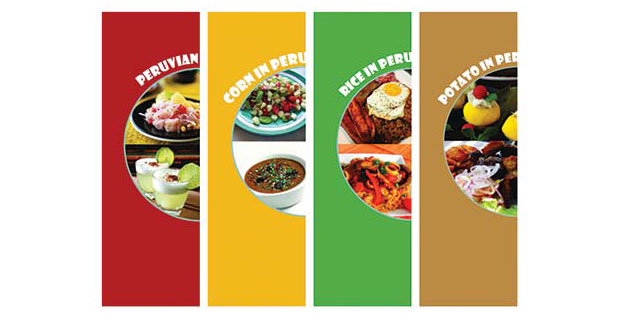 Peruvian cuisine can be summarized as a fusion of flavors, starting from pre-Columbian and Inca-Quechua times, which has also received substantive contributions through-out the centuries, from Spanish-Moorish, African, Chinese, Italian and Japanese cuisines, giving it a touch of distinction and prominence within the world's most renowned cuisines, such as the French, Italian, Mediterranean, Chinese, Japanese and Thai.
However, it should be noted that the originality of Peruvian food does not rest solely on the adaptation of exogenous cultures and on the culinary customs and infusions mentioned above, but continues to incorporate new influences from other countries, producing exquisite and impeccable new dishes that continue enriching Peruvian cuisine.
Peru has consistently been recognized as the World's Best Culinary Destination for six consecutive years, including this year, at the prestigious World Travel Awards, considered by many to be the Oscars of the tourism sector. This recognition, placing Peru over and above other international gastronomic giants like France, Italy and even India, is a source of much pride for our country.
In an effort to introduce India to the diversity of our Peruvian cuisine, the Embassy of Peru in India has published four cookbooks which include some of its emblematic dishes using kitchen staples like potatoes, corn, rice, fish and poultry products.