French investment interest in Odisha
A French business delegation led by Alexandre Ziegler, Ambassador of France to India, met Odisha Chief Minister Naveen Patnaik...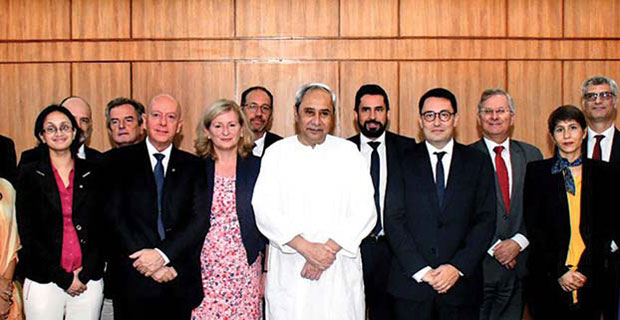 Informing that Odisha has now become an attractive destination for investment, the Chief Minister said a socio-economic and commercial bond can be established between India and France with investments in Odisha. He said Odisha is the aluminium capital of South Asia accounting for over 54 per cent of the country's production. "By producing 54% of aluminium in the country, Odisha has been termed as the aluminium capital of South Asia. Similarly, the country's 25% steel is produced in Odisha. Thus, the state has earned fame as a steel hub," said Patnaik.
He said Odisha has its Vision-2030 for the development of downstream and ancillary industries in the metal sector. The state government will formulate a policy on defence and aerospace sectors soon, he added. Earlier, Industries secretary Sanjeev Chopra showcased the business ecosystem of Odisha to the French delegation in a meeting in Bhubaneswar.