"Indo-Dutch relationship is booming like never before"
Recently some Bollywood movies have been shot in locations in the Netherlands. We also understand that there is a cash rebate for filming in the Netherlands. Kindly explain a bit more on how this works…
Yes, 50 per cent. So if you go to the Netherlands and shoot a film, the Dutch Government pays 50 per cent of the cost. It is not tax deduction, it is subsidy. Recently I gave an award in Mumbai to the director (Vikas Bahl) of the film Queen that was shot in the Netherlands. These days at discotheques in Amsterdam they are playing music from the Queen. The director was very happy about shooting in the Netherlands.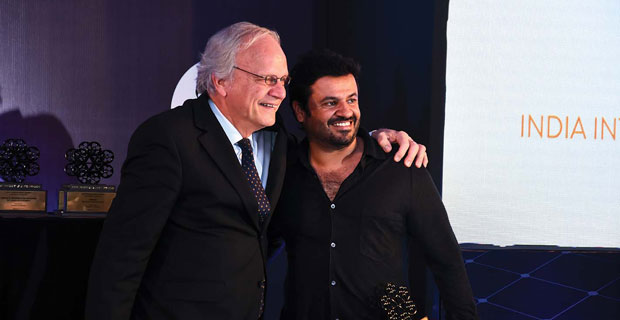 The Netherlands is India's 6th largest trading partner in the EU, and the 5th largest investment partner globally. In your opinion, has Prime Minister Modi's visit to your country earlier this year, furthered business and economic relations?
If you talk about finances, you could say the Netherlands is the fourth largest source of FDI for India, and likewise, India is the fifth biggest source of FDI for us. We have flows going both ways, which is very good for a healthy relationship since we invest in you, and you invest in us. Mutually, we invest in each other's strong points. Mostly it has been private enterprise both ways, but going forward we also will need to look at public-private partnerships. During Mr Modi's visit, we spoke about enhancing investments in public infrastructure like roads, railways, airports. We also spoke about River Ganga where in order to make technology available for cleaning up, sewage treatment you need Dutch companies to come here with technology, find Indian partners and attract private and/or public financing. That's the reason why we have started the India-Netherlands Financial Corridor. The idea is to promote Dutch pension funds and other (for example sovereign) funds to invest in public infrastructure in India. So on top of the private money flowing in to the private sector here, we also want that to come in to the public sector. This is one. The other is that we have lot of technology to offer in agriculture. The population of the Netherlands is smaller than that of New Delhi, but we are the second largest exporter of agricultural products in the world after the United States. Our agriculture is extremely efficient. We are now in talks with Dutch and Indian parties to create a Food Processing Bank in India. This is a key area. Grading of apples, processing of potatoes, rice and grain, making of confectionary and bakery products provides value addition. Through the financial corridor and the food processing bank, we want to finance the transfer of Dutch agro technologies to the Indian market. In agriculture the partnership between the Netherlands and India speaks for itself.