Buddhist Impacts on Culture and Civilization of Mongolia
The other day I happened to be invited to the second Edition of the Bodh Gaya Global ...
Honorable Narendra Modi, Prime Minister of India during his official visit to Mongolia in May, 2015 graciously presented saplings of Banyan tree as well as a statue of Lord Buddha and his two disciples to the Buddhists in Mongolia. It is deeply appreciated as a vivid indication of our common bonds of Dharma and close cultural affinities.
—To be continued...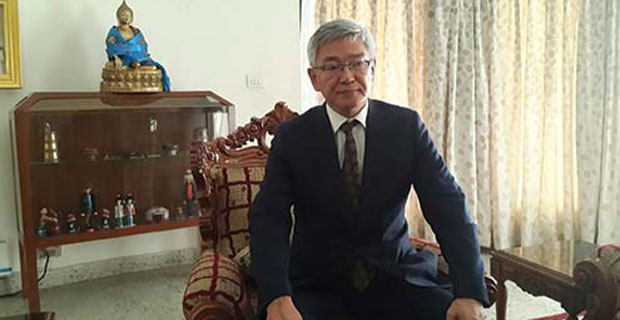 —Gonchig GANBOLD, Ambassador of Mongolia Joined the Ministry of Foreign Affairs (MFA) of Mongolia in 1980 Served as Desk officer, Counsellor, Deputy head and Head of Departments, worked in Mongolian embassies in New Delhi, Washington D.C, London as well as Ministry of Finance, National Security Council, Speaks Hindi, English and Russian, Contributed articles to print and electronic media including TEI, translated two dozen books