Australian delegation, Israeli envoy call on Andhra CM
An Australian business delegation in July met Andhra Pradesh Chief Minister Y.S. Jagan Mohan Reddy ...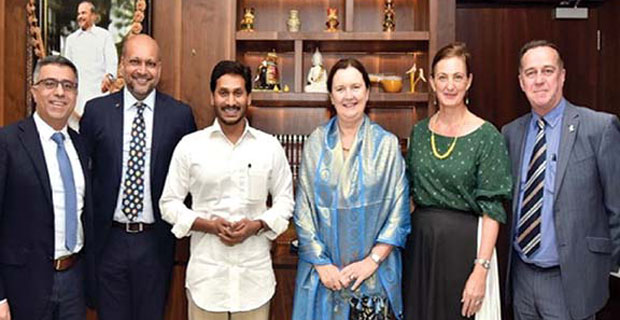 Mr Y S Jagan Mohan Reddy (3rd from left) with Australian delegation
Mr Malka explained how Israel is re-cycling 94 per cent of its waste water. They also discussed about possible technological agencies collaborations in the fields of robotics and Artificial Intelligence. Mr Malka said he was impressed by the Chief Minister's vision and offered his help in furthering Andhra-Israel relations.