South Korean firms show interest in Odisha
Forgetting the Posco episode, the South Korean ...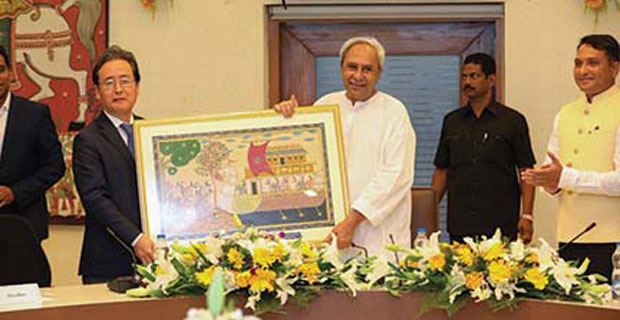 H.E. Mr Shin Bong Kil, Ambassador of Republic of Korea met Mr Naveen Patnaik, Chief Minister of Odisha in Bhubaneswar in September 2019
The state would provide conducive business environment, industry-ready infrastructure and skilled workforce, he said. He said the state would soon promulgate a strategy document, Vision 2030, to ensure value-addition to 50 per cent of primary metals produced in the state.
The Korean Ambassador appreciated the Odisha government's approach for investment and industrialization. He said there were strong possibilities of investment in various sectors, including agriculture, horticulture, fisheries and services. Stating that Posco could not set up the plant in the state for various reasons, he said Korea would start a new relationship with Odisha. Notably, South Korean steel major had signed a memorandum of understanding (MoU) with the state government in 2005 to set up $12 billion steel plant at Jagatsinghpur. But it shelved the plan following legal hurdles in getting mining block and opposition to land acquisition.